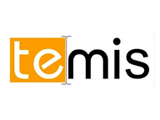 TEMIS announced that it has signed a multi-year license and services agreement with Bloomberg BNA for use of the flagship TEMIS software solution, Luxid® Content Enrichment, to provide a key capability in the management of its multimillion-document database. Bloomberg BNA is a wholly owned subsidiary of Bloomberg and a leading source of legal, regulatory, and business information for professionals.
Bloomberg BNA has chosen to deploy the Luxid® semantic tagging and linking platform as a powerful method for categorizing news articles and other content, consistently indexing unstructured data against a comprehensive legal taxonomy.
"We are honoured that our flagship Luxid® Content Enrichment platform has been selected by an industry leader as highly regarded as Bloomberg BNA", said Guillaume Mazieres, EVP North American Operations of TEMIS. "TEMIS will help Bloomberg BNA deliver accurate, targeted and always relevant information to its demanding professional customers, offering an unparalleled user experience."
"Bloomberg BNA strongly believes that powerful content enrichment technology such as Luxid® from TEMIS will enhance subscribers' interactions with our content, improving the efficiency of search as well as opening up interesting possibilities for connections based on document similarity", said Audrey Hipkins, Chief Product Officer at Bloomberg BNA.