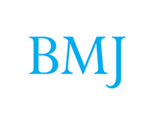 Healthcare knowledge provider BMJ has announced that the company has created two new Managing Director posts in India and the US, ahead of planned growth in these two important territories.
Anand Ekambaram joins as MD, India, from Educomp (one of the country's largest education business) where he was President of Smartclass. Prior to Educomp, Anand had a distinguished career in the technology industry. Most recently he was Senior Vice President and Head of the Learning Business at Indian technology giant HCL Infosystems. Before HCL he was a VP for SAP India, specialising in education and other public sector business.
The BMJ board agreed earlier this year that in order to maintain the momentum of growth outside its home market, it was essential to recruit local senior management in these vital territories. According to BMJ CEO Tim Brooks, Anand brings very strong experience of dealing with the public sector and a deep understanding of the application of technology to knowledge businesses.
Anand will start his new role on 2nd September 2013 and will be based at BMJ's new offices in Noida in the National Capital Region. The appointment of his counterpart in the US will be announced shortly.