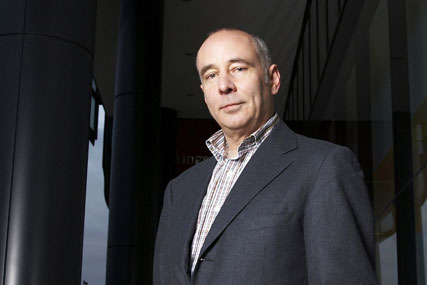 Tim Brooks, the former managing director of the Guardian News & Media, is to join the BMJ Group as CEO from October 1st. He succeeds Stella Dutton, who is retiring from the company after 16 years, 8 of them as CEO.
The BMJ Group publishes the world-renowned British Medical Journal and over 40 specialist medical journals. During Stella's term as CEO revenues have doubled to £70m and operating profits trebled to over £10m. Nearly 60% of the BMJ Group's revenues now come from overseas and BMJ Learning, its online continuous professional development resource for doctors, and decision support tools such as Best Practice are leaders in their field worldwide.
Tim is currently consulting to a number of major media organisations. He is Executive Fellow in Strategy and Entrepreneurship at London Business School and a member of the UK government's Digital Advisory Board.
Tim Brooks comments: "I am really delighted to be joining the BMJ Group. The growth and diversification strategy led by Stella, developing international revenues and using the BMJ's strength and heritage to grow electronic services and education, make her a hard act to follow. The calibre of the team, the company's reputation and authority, and its strong sense of purpose, make this a very exciting opportunity."
At Guardian News & Media, Tim was responsible for £220m of revenues and over 1,500 staff. He led the development of new revenue areas such as paid-for apps and the Guardian Professional Networks. Prior to the Guardian, Tim was a director of IPC Media, running major consumer brands from In Style to NME. He gained extensive business and professional publishing experience as a director of Emap Business Communications in the 1990s. He was managing director of Health Service Journal and Nursing Times; and he led the acquisition from the Institution of Civil Engineers of its professional journals, New Civil Engineer and Civil Engineer International.
Tim has dual reporting lines to the Chairman of the BMJ Group, Dr Michael Chamberlain, and to Tony Bourne, the Chief Executive/Secretary of the BMA, which owns the BMJ Group. Stella will remain as a consultant to the BMJ Group until February next year.
Michael Chamberlain comments: "Stella has done a superb job in growing BMJ Group's product range and international footprint. We were eager to secure a new CEO who would build upon that success and maintain our growth, and in Tim we are confident we have just that person."
Tony Bourne, Chief Executive/Secretary of the BMA says:  "This is a very significant senior appointment.  Under Stella's direction, the BMJ Group has flourished to become a highly influential market leader and an important asset to the BMA. I look forward to working with Tim to develop the activities of both the BMA and the BMJ Group."