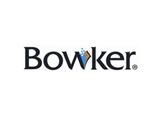 Australia is one of the leading markets for e-book adoption, according to Bowker® Market Research's Global eBook Monitor, a study that tracks consumer attitudes to and purchasing of e-books in 10 major world markets. Australia ranks along with the U.K. and the U.S. in adoption of e-books, with 43 percent of its online population reporting they have downloaded at least some digital content in the past six months. About a third of wired Aussies downloaded a free e-book, but 21 percent felt committed enough to the format to pay for a book. Bowker Market Research is a service of Bowker, an affiliated business of ProQuest.
"Australia is a particularly ripe area for the e-book market to develop," said Jo Henry, director of Bowker Market Research. "There's a long tradition of early adoption of technology and a wired population, with few barriers to downloading digital material."
Indeed, Bowker's Global eBook Monitor found the majority of Australian respondents have regular and convenient access to desktop and laptop computers. More than half have access to smartphones, about a quarter are using tablets and another 10 percent have access to dedicated e-readers. The connections to devices that support e-books means the market is primed for further development. "We expect, conservatively, that just under a quarter of the Australian population will purchase an e-book in the next six months, and there's a real possibility of much steeper growth. One third of the entire online population down under could be purchasing an e-book within six months," said Ms. Henry.
Who are the buyers? The Global eBook Monitor finds that men are slightly more likely to have engaged with the digital book market than women. The 18-24 age group leads in use, just a little ahead of those aged 25-34. However, that may change shortly. "Although current e-book use tends to decrease with age, those most likely to come into the market in the next six months are somewhat older than current buyers," said Ms. Henry. "That's the pattern we're seeing in both the U.S. and the U.K. The Global eBook Monitor (GeM) tracks consumer purchases of e-books, and attitudes about e-books, in ten major world markets and aims to inform the publishing industry during a critical period of change. An annual study, over time it will create a unique view of market shifts in response to new digital formats. GeM currently operates in partnership with Pearson, Tata Consultancy Services, AT Kearney, and Book Industry Study Group (BISG). It employs online surveys hosted by Lightspeed Research or their affiliates in 9 countries, and by MTi in the US. The minimum number of respondents in each country was 1000; samples were designed and weighted to be representative of the adult (18+) population in terms of age, sex and region, but were by definition drawn from the online population only.
A report on the Australian ebook market, based on GeM data, is available now, priced at AUS $795, from Bowker Market Research: Rachel@bookmarketing.co.uk. Discounts are available for subscribers to Australian Bookseller & Publisher.
Individual country reports for the other 10 markets covered on the study are available by contacting Bowker Market Research: jo@bookmarketing.co.uk.