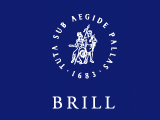 Brill and HES & DE GRAAF Publishers announce they have reached agreement about the acquisition by Brill of all scholarly publishing activities of HES & DE GRAAF. Brill acquires an English language list of high reputation with book series in fields like book history and the history of cartography. In total the list includes over 600 titles, with 10-15 new titles added each year. The annual revenues amount to approx. € 500,000,-.
"The quality of the publications of HES & DE GRAAF is unparalleled in the world, not only at the scholarly level, but also in the quality of design, printing and binding", says Herman Pabbruwe, Brill's CEO. "We are proud to become the successors of this beautiful catalogue to further strengthen our position in book history, the history of cartography and neighboring fields. We aim to offer the majority of these publications digitally on our platform BrillOnline in the near future." Sebastiaan Hesselink, managing director of HES & DE GRAAF, adds: "We were looking for a suitable candidate to continue our special niche of publishing and we are extremely grateful to have reached an agreement with Brill. Brill is not only an important global player in the Arts and Humanities, but they are also well positioned to take our work into the digital future." To ensure the continuity of the program Mr. Hesselink has agreed to support Brill in an advisory role.
A special part of the agreement is Brill's exclusive global distribution rights for the highly prestigious Atlas Blaeu-Van der Hem, a unique facsimile publication of one of the most famous atlases from the 17th century.
The take-over will take effect on 1 January 2014.