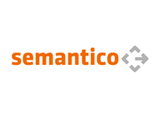 Brill and Semantico are proud to announce BrillOnline Primary Sources – Brill's new  online platform for primary sources.
Brill and Semantico are proud to announce the launch of BrillOnline Primary Sources. This new platform consists of thematic collections of unique materials such as rare books and documents from around the world. These essential research tools in the area of humanities and social sciences are an integrated part of Brill's product portfolio.
Primary Sources offers access to over six million high resolution scans of documents, research data, models, illustrative images and associated metadata in over 70 collections in 9 different subject areas. Scholars are offered access to Brill's primary source collections in an attractive and easy to use online environment. Much care and effort has been spent to ensure that functionality and usability meet the high expectations from today's users.
Semantico built the site using their latest technologies. Scolaris, the next generation integrated content platform, is engineered to manage the complexities of journals, reference works and dictionaries. Scolaris promotes discoverability by providing intelligent, full-text search powered by Solr and allows rich taxonomy support for faceted search and browse. Content is consumed through the Scolaris Reader, a powerful and flexible solution for viewing and annotating rights-managed PDF files.
Dr Perry Moree, Executive Vice-President Finance and Operations at Brill said: "Brill's Primary Source collections are designed with discoverability and user experience at the forefront. Using the latest technologies like Scolaris, means that search results are delivered at lightning speed in a logical and intuitive way giving customers the information they need quickly and accurately."
Richard Padley, Managing Director, Semantico commented: "We're excited to be working on another high profile Brill project and to be using Scolaris to power BrillOnline Primary Sources. Brill chose us because of the great work we've been doing for them since 2005."