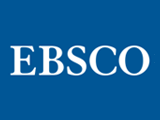 Clinicians in the United Kingdom can now access authoritative and trusted guidance on the selection and use of medicines from the British National Formulary (BNF) directly from DynaMed, the premier evidence-based clinical information resource. EBSCO Publishing announced that DynaMed drug topics now include links to the corresponding BNF topics which can be accessed by BNF subscribers.
The links allow clinicians to consult UK specific information on selecting, prescribing, dispensing and administering medicines at the point-of-care in concert with the evidence-based reference information available in DynaMed. BNF is the latest UK resource to be accessible through DynaMed, joining the Scottish Intercollegiate Guidelines Network (SIGN) and the National Institute for Health and Clinical Excellence (NICE) guidelines; Patient UK Links; and links to electronic Medicines Compendium (eMC).
DynaMed Editor-in-Chief, Brian S. Alper, MD, MSPH, FAAFP, says that the addition of the BNF links is another example of how DynaMed strives to meet the needs of healthcare professionals around the world. "DynaMed is committed to providing content and features that clinicians throughout the UK need. It is important that clinicians can access drug information that is specific to their particular region."
The BNF provides UK healthcare professionals with authoritative and practical information on the selection and clinical use of medicines in a clear, concise and accessible manner. Published monthly online and biannually in print, the BNF is a joint publication of the British Medical Association and the Royal Pharmaceutical Society.
Duncan Enright, the Publishing Director of the BNF at the Royal Pharmaceutical Society, believes that the inclusion of the BNF links in DynaMed will ensure that subscribers using DynaMed will have access to the most trusted UK drug information. "DynaMed users already rely on that tool to provide the latest evidence-based information. By accessing the links to BNF, our subscribers can be certain that they are using the most recent edition of BNF for making clinical decisions."
DynaMed is a clinical reference tool created by physicians for physicians and other health care professionals for use at the point-of-care. With clinically-organized summaries for more than 3,200 topics, DynaMed provides the latest content and resources with validity, relevance and convenience, making DynaMed an indispensable resource for answering most clinical questions during practice.
Updated daily, DynaMed editors monitor the content of over 500 medical journals on a daily basis. Each article is evaluated for clinical relevance and scientific validity. The new evidence is then integrated with existing content, and overall conclusions are changed as appropriate, representing a synthesis of the best available evidence. Through this process of systematic literature surveillance, the best available evidence determines the content of DynaMed.