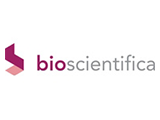 Echo Research and Practice is a new open access journal from the British Society of Echocardiography, which aims to be the world-leading journal dedicated to the field.
Echocardiography, known as 'echo', is an ultrasound imaging technique used to create imagery of heart structures and assess blood flow through the heart.
Published by Bioscientifica, Echo Research and Practice will provide a world-class platform for high-quality original cardiac ultrasound research that can be freely accessed by physicians, sonographers, nurses and other allied health professionals practising echocardiography.
The journal will publish clinical and basic research, reviews, videos, education materials and selected case reports across all echocardiography modalities and disciplines, including paediatrics, anaesthetics, general practice, acute medicine and intensive care.
Professor Petros Nihoyannopoulos, Editor-in-Chief of Echo Research and Practice said:
"Echo Research and Practice will be a high-impact journal dedicated to echocardiography; publishing quality research and educational material from authors across the globe."
Dr Guy Lloyd, President of the British Society of Echocardiography said:
"We are excited to be launching the first open access journal in echocardiography in partnership with Bioscientifica. Increasing the availability and reach of quality echocardiographic research and reviews by making it free to read was central to the vision of the British Society of Echocardiography."
Leon Heward-Mills, Managing Director of Bioscientifica said: 
"The needs of the international echocardiography community will be at the heart of everything we do at Echo Research and Practice. It is our ambition to enable them to significantly advance research, education and practice." 
Echo Research and Practice will open for submissions in March 2014. Accepted authors whose papers are submitted in 2014 are entitled to publish for free. Papers will be published online from June 2014 and are anticipated to be retrospectively indexed in PubMed Central. Register for news and announcements at www.EchoResPract.com