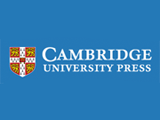 A new Cambridge Dictionaries Online API (Application Programming Interface) will make it easy for web developers to embed data from Cambridge Dictionaries onto their website or into their mobile apps.
In addition, Cambridge University Press has made available a demo site where developers can try out the API with Cambridge dictionary data free of charge.
API methods such as 'Get an Entry', 'Get Pronunciations', 'Get a Topic' and 'Get the Word of the Day' can all be tested for free in the demo area.
The Cambridge Dictionaries Online API gives access to a range of dictionaries and dictionary resources, including: Cambridge Advanced Learner's Dictionary,Cambridge Dictionary of American English, Cambridge Business English Dictionary, Cambridge Learner's English-Turkish Dictionary, Cambridge Learner's Dictionary.
Dominic Glennon, Cambridge Dictionaries Reference Systems Manager, said: "The API makes our dictionary data easily available to any developer with a good idea and we can't wait to see what they do with it. The API is language-independent – developers with any platform can use the API, and the only requirement is that the user has a working internet connection."
After testing in the demo area free of charge, the developer can then request a development license and application key. If approved, creation of the app can begin immediately, with no data delivery and no payment in advance. An agreement is then reached with the developers which means they are invoiced according to how many times their users view the dictionary content.
To explore the demo site go to: http://dictionary-api.cambridge.org/