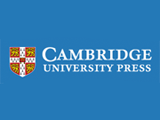 Cambridge University Press is proud to announce its support for the UK Education Reform Summit 2014. The summit, which will see senior members in education policy, business leaders and education specialists from around the world and the UK come together to discuss UK education reform, will be held at Lancaster House and the Emmanuel Centre on 9 and 10 July. It is the first event of its kind for the UK and the Minister for Education, Michael Gove, will be delivering a number of talks outlining his vision on reforms for UK education in the coming years.
The event, organised by the Education Foundation – the UK's first independent, cross sector, education think tank – is an opportunity for key decision makers to discuss the crucial issues around education reform, education technology and teaching innovation. The focus of the event is to make a positive impact on the British education system over the coming years.
Ty Goddard and Ian Fordham, Co-founders, The Education Foundation said: 'We are delighted to have the support of Cambridge University Press for the Education Reform Summit 2014. This unique summit and gathering of educators and leaders from the UK and globally will celebrate achievement and inspire further action on the ground.'
Cambridge University Press's Education team will be attending the event, working off the knowledge gained, in order to continue delivering market-leading education products to our customers. Attendees will be able to view the Press's newest international education publications as well as information on forthcoming titles for the UK market. These include resources in English, Maths, Computer Science and History.
This is an exciting time for education in the UK and Cambridge University Press is committed to delivering solutions, which are cutting-edge and deliver to both students' and teachers' needs.