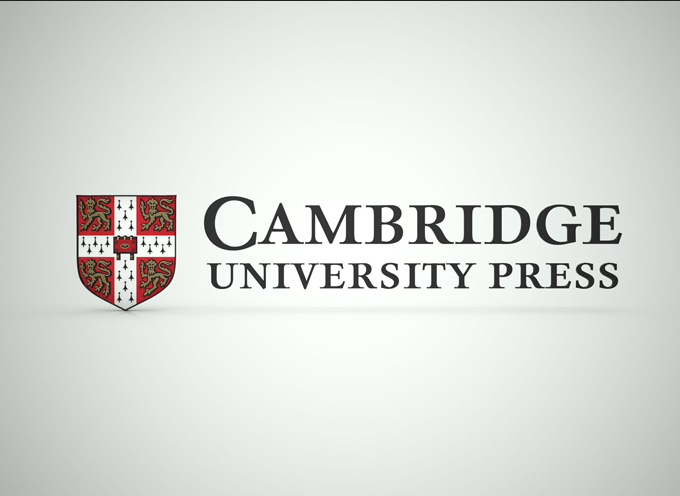 Cambridge University Press is excited to announce its participation in Peer Review Week – an annual event to recognise and highlight the essential work done by peer reviewers. Throughout this week Cambridge wants to acknowledge the time and effort required for peer review and the value the peer review process adds to the validity and growth of research.
The week runs from 19th to 23rd September, and individuals, institutions, societies, and journals are coming together to celebrate and salute peer reviewers and communicate that good peer review is critical to scholarly communication.
This year's theme is 'Recognition for Review' and will explore all aspects of how those participating in review activity – in publishing, grant review, conference submissions, promotion and tenure, and more – should be recognised for their contribution.
Mandy Hill, Managing Director of Academic at Cambridge University Press said, 'As a publisher committed to supporting academia through high-quality academic publishing, in both traditional and new forms, we think it's only right to recognise and celebrate the important work of peer reviewers and the high standard they hold our content to.'
Cambridge has also teamed up with Publons, who work with the world's top publishers to verify and showcase peer review contributions in journals, to support the Sentinels of Science awards, which will reward top peer reviewers for their work. Winners will receive special acknowledgement and endorsement, signifying their commitment to the peer review process.
Prominent Cambridge authors including Michael Alvarez and Martin Eve will be also offering exciting blog posts throughout the week, while Cambridge editors will give insider publishing tips, as we celebrate the peer review process from multiple angles across both book and journal content. Other activity includes the launch of 3 new Author Hub guides supporting our authors on best practice in Peer Review across Books, Journals, and via Publons.  These guides can be accessed at www.cambridge.org/authorhub
Join Cambridge throughout the week in supporting the work of peer reviewers through our Facebook and Twitter pages. You can also find out more about why we believe the peer review process is vital to the quality of academic content by visiting our blog at http://www.cambridge.org/core-PRW