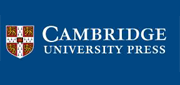 Cambridge University Press's new integrated eBook and digital content offering, University Publishing Online, launched today (31 October).
University Publishing Online, at www.universitypublishingonline.org, provides aggregated content from the Mathematical Association of America (based in Washington D.C.), Liverpool University Press, Foundation Books (based in India), and Cambridge University Press. Access to content from Edinburgh University Press and Nottingham University Press will be available from early 2012.
University Publishing Online provides libraries with eBooks and related database products from a variety of academic publishers worldwide.
Building on the established, highly successful Cambridge Books Online platform, users have immediate access to over 13,000 front and backlist titles, accessible through quick, powerful search and browse functionality. University Publishing Online allows users to search within the available content of all four presses, maximising results and offering access to research materials of the highest standard.
Users are able to search across all University Publishing Online content or limit their search to selected publishers. The search facility also encompasses Cambridge Journals Online (Cambridge's extensive journals platform), providing users with access to hundreds of the latest academic, research-rich publications. Institutions are able to make collection or title-by-title purchases from a single publisher or mix-and-match across all of the publishers on the platform.
UPO contains comprehensive library support tools, and it is compliant with all major industry standards and initiatives. Functionality on the site includes hyperlinked references and personalisation features, as well as enhanced discoverability tools. Two functionality upgrades will take place every year, ensuring the site is consistently developing according to its users' needs.
Two purchasing plans for University Publishing Online are available, each involving unlimited-user concurrent access and minimal digital rights management (DRM). Customers are able to buy content once and then own continuing access, or subscribe annually with a subscribe-to-buy facility. Annual subscription will be available from January 2012.
Dr Andrew Brown, Director of Academic Publishing at Cambridge University Press, said: "I believe that the launch of University Publishing Online is great news for our customers, as it will bring even more flexibility of access to quality academic content from a range of different publishers. Our mission at Cambridge University Press has always been to advance learning, knowledge and research worldwide, and, with the ease of access and the quality of its content, UPO will ensure that this mission continues."
"We would like to take this opportunity to invite other prestigious publishers to join us, and we look forward to adding even more quality academic content in the future."
To view UPO, go to www.universitypublishingonline.org