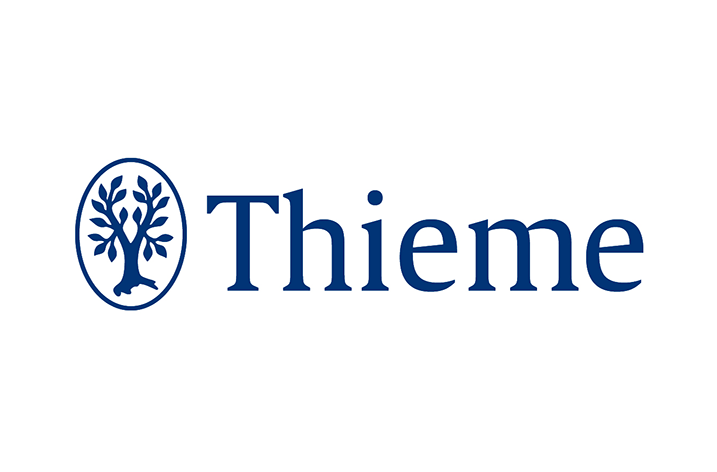 On April 1 Caroline Birkle will assume full responsibility for Thieme Chemistry as Managing Director. Under her direction Thieme Chemistry will continue to expand its publishing program that provides chemists in research, science and industry with highly evaluated specialist information on synthetic, organic and general chemistry.
An alumna of the University of Sheffield Caroline Birkle, 37, obtained a Masters of Chemistry (MChem) and has studied in England, France and the United States. She began her publishing career with Thieme in Stuttgart in the Thieme Chemistry and Thieme Publishers marketing departments with an emphasis on journals. Caroline Birkle went on to later join the Royal Society of Chemistry in 2006 and focused on the growth and development of the electronic and print book portfolio. Caroline Birkle then became a Publishing Manager in 2009 at the Thomson Reuters Corporation in London, where she ran a portfolio of legal service subscription products.
Subsequently, Caroline Birkle worked for five years at the Holtzbrinck Publishing Group in Stuttgart, joining as a Senior Analyst supporting the Macmillan Science & Education division and later was promoted to Vice President Integration & Communication for the Springer Nature joint venture. Most recently Caroline Birkle has undertaken media and publishing consultancy projects.
"In addition to her qualifications in chemistry, Caroline Birkle has gathered a wealth of experience in diverse areas of the publishing business that she can leverage in her new position at Thieme Chemistry. Of course, she is already familiar with Thieme itself," says Brian D. Scanlan, the Thieme Executive Board member in charge of international business activities. Caroline Birkle succeeds Guido F. Herrmann at Thieme Chemistry, who will join Wiley-VCH in Weinheim.
Thieme Chemistry is part of the Thieme Publishing Group and offers highly evaluated information about synthetic and general chemistry for professional chemists and advanced students since 1909. Most of the content is also available as electronic products and predominantly in English language.