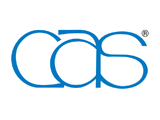 Chemical Abstracts Service (CAS), the world's authority for chemical information, announced today the 2013 SciFinder Future Leaders in Chemistry program participants. Since 2010, the program has been dedicated to providing Ph.D. students – and for the first time this year, postdoctoral researchers – from around the world an opportunity to help shape the future of chemical information.
The students and researchers selected will attend the 246th ACS National Meeting & Exposition in Indianapolis, Ind., as part of their eight-day immersion with scientists, editors and staff of CAS and ACS Publications. Participants will also travel to Columbus, Ohio, to get a behind-the-scenes look at how the CAS databases are built and maintained, discuss challenges in scientific information, share feedback with SciFinder developers, and tour local centers of innovation and technology, such asTechColumbus, Battelle Memorial Institute and The Ohio State University.
Applicants for the 2013 SciFinder Future Leaders in Chemistry program are a more diverse group of scientists than ever before. Students and postdocs from 40 countries and more than 160 universities worldwide submitted applications. Their research interests also span the scientific spectrum, including synthetic chemistry, materials science, nanotechnology, biology and other disciplines, and reflect the broad coverage and global nature of the scientific information found in SciFinder.
"While we want to keep this group small enough for frank and open interactions, selecting just a few participants from a pool of so many high-quality and diverse applicants was a challenge," said Chris McCue, vice president of marketing at CAS. "As a result, this year we will welcome 17 students and postdocs. We're confident that they are the best-of-the-best, and we're pleased to have them join our growing community of international scientists who continually share their unique perspectives on chemical information."
Awarded for their academic accomplishments, commitment to research and appreciation of chemical information, the 2013 SciFinder Future Leaders in Chemistry are:
P. Annecie Benatrehina, The Ohio State University, United States
Annika Borrmann, Radboud University Nijmegen, The Netherlands
Thomas Faust, University of Sydney, Australia
Neal Fazakerley, University of Manchester, United Kingdom
Sourav Ghosh, Indian Institute of Science, India
Matteo Gigli, University of Bologna, Italy
Hilan Kaplan, Boston College, United States
Andrea Kolb, Victoria University of Wellington and The MacDiarmid Institute for Advanced Materials and Nanotechnology, New Zealand
Gabriel LeBlanc, Vanderbilt University, United States
Chong Liu, Nankai University, China
Banothile Makhubela, University of Cape Town, South Africa
Matthew McLaughlin, University of North Carolina at Chapel Hill, United States
Jeffrey Murphy, University of Alberta, Canada
Ayelet Ofarim, Tel-Aviv University, Israel
Karolina Pajak, Medical University of Lublin, Poland
Zhanhu Sun, RWTH Aachen University, Germany
Nobuya Tsuji, Kyoto University, Japan
The students and postdocs will join thousands of chemistry professionals to learn about "Chemistry in Motion" in Indianapolis at one of the most respected scientific gatherings in the world. The 246th ACS National Meeting & Exposition will showcase contemporary research and future technologies that will transform the transportation industry in the 21st century.
"Participation in this program was a wonderful experience and attending an ACS National Meeting is an amazing opportunity," said Burcu Saner Okan, a student in the 2010 program from Sabanci University, Turkey. She presented her research on the use of functionalized graphene in fuel cells at the ACS National Meeting in New Orleans last April. "It's a great way to share your research with the world and learn about the work of other scientists in your field."
Above all, the SciFinder Future Leaders in Chemistry get a once-in-a-lifetime opportunity to exchange ideas and network with peer scientists from around the world. "I think the most informative part was just meeting all of the other students from so many different countries and so many different backgrounds," said Piper Klemm, a student in the 2012 program from the University of California, Berkeley. "I think it's a really good experience to see other sides of chemistry."