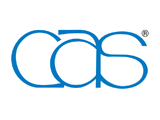 Chemical Abstracts Service (CAS), the world's authority for chemical information, announced today the 2014 SciFinder Future Leaders in Chemistry program participants. The 18 participants, a diverse group of international scientists, have the exclusive opportunity this August to share their research experience and knowledge and to take part in one of the most respected scientific meetings in the world.
Well known for the scientific and cultural diversity of its employees, CAS provides an opportunity for the participants to interact within a microcosm of the global scientific community. During their visit, participants get a behind-the-scenes look at how the CAS databases are built and maintained, discuss challenges in scientific information, and tour centers of innovation and technology in Columbus, Ohio. This year's participants will also attend the 248th ACS National Meeting & Exposition in San Francisco, a platform for scientific professionals to "present, publish, discuss and exhibit the most exciting research discoveries and technologies in chemistry and its related disciplines."
Celebrating its fifth year, the SciFinder Future Leaders in Chemistry program is a unique opportunity for young scientists to share their insights with those directly responsible for SciFinder, a tool that researchers around the world rely on daily. Through user research sessions, demonstrations with content experts and networking events, past participants have identified and developed ideas for interface and content enhancements available in SciFinder today. "It's so great to see how a tool you use every day works and to feel that you've really shaped the future of it," said Neal Fazakerley, a 2013 participant and current research scientist at AstraZeneca.
"In covering chemistry in the broadest sense, it's critical that we engage researchers from all aspects of the science," said Christine McCue, vice president of marketing at CAS. "Many of our alumni continue to offer insights long after the program has ended. Their willingness to share innovative ideas and honest opinions has been invaluable in helping us understand evolving market dynamics and the needs across many disciplines."
With four years completed and a fifth year in the works, the SciFinder Future Leaders in Chemistry program has become one of the most prestigious programs of its kind, building an impressive list of alumni from around the world. Many participants go on to present their research at major scientific conferences, publish in high-impact journals and collaborate with leaders in their field of study. "We've made lasting friendships with our participants and are excited to watch as their careers continue to develop and flourish over time," said McCue. "We look forward to celebrating graduations, research publications, promotions and other career achievements with this year's class and our alumni for many years to come."
The 2014 SciFinder Future Leaders in Chemistry and their research:
Sambasiva Reddy Bheemireddy, Southern Illinois University Carbondale, United States
Design and synthesis of small molecule and polymeric materials based on cyclopenta-fused polycyclic aromatic hydrocarbons
Nadine Borduas, University of Toronto, Canada
Characterizing the fate of organo-N compounds in the atmosphere using mass spectrometry and ion chromatography
Natalja Frueh, ETH Zurich, Switzerland
Development and application of hypervalent iodine reagents for trifluoromethylation
Cristiano Funari, Sao Paulo State University, Brazil
Green chemistry applied to natural products
Fernando Gomollón Bel, Instituto de Síntesis Química y Catálisis Homogénea (CSIC-UZ), Spain
Asymmetric organic synthesis using sugars as chiral-pool starting materials for the production of fungical transglycosidase inhibitors
Martin Hoffmann, TU Braunschweig, Germany
Bioinorganic chemistry focusing on non-natural cofactors for heme proteins
Xu Hou, Harvard University, United States
Microfluidics, slippery surfaces and bio-inspired materials
Hiroshi Inaba, Kyoto University, Japan
Fabrication of novel bio-nanomaterials by integration of natural and synthetic molecules
Claire Jarvis, Rutgers, United States
Development of new reactions via asymmetric organocatalysis and C-H functionalization
Sanghyun Je, Korea Advanced Institute of Science and Technology, South Korea
Development of new types of porous polymers for CCS technology (CO2 capture & storage) and molecule/polymer electrodes for lithium-ion batteries
Elisangela Moura Linares, Technical University of Munich, Germany
Development of advanced nanomaterials for application in medicine, biochemistry and analytical chemistry
David Liptrot, University of Bath, United Kingdom
Cross-metathesis reactivity at group 2 with a particular focus on dehydrocoupling, smart inorganic polymers and the introduction of single electron transfer steps to s-block catalysis
Huimin Liu, Kansai University, Japan
Synthesis of micro/nano scale catalysts used for C1 chemistry and development of highly effective adsorbents for the removal of heavy metals
Maria Matveenko, University of Vienna, Austria
Combining organic chemistry, peptide and protein synthesis to study the effects of non-enzymatic protein modifications implicated in aging and disease
Ben Naman, The Ohio State University, United States
Investigation of the chemical constituents, or natural products, from various plants along with their potential to act as drug discovery lead molecules or treatments for cancer or a parasitic infectious disease, leishmaniasis
Philip Rodenbough, Columbia University, United States
Thermochemical cycles of nanoscale metal-oxides for solar-driven fuel production
Sohini Sarkar, Indian Institute of Science Education and Research, India
Carrier dynamics in semiconductor nanoparticles and dynamics in biomolecules
Xiaopeng Zou, Jiangnan University, China
Synthesis of complex oligosaccharides and glycoconjugates for carbohydrate-based vaccine development