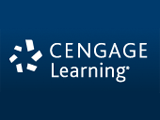 Cengage Learning, a leading educational content, software, and services company, and iChemLabs LLC., the developer of the popular ChemDoodle chemical drawing program, announced the integration of the HTML5 ChemDoodle Web Components into Cengage Learning's eLearning products for chemistry. As you visit here you will learn that this integration will introduce users to a next-generation, HTML5 experience with high-quality graphics and interaction for chemical information in 2D and 3D.
"Our new partnership with iChemLabs will allow us to integrate their HTML5 drawing tools into our online learning systems for use on all devices over the next year," said Jack Calhoun, Senior Vice President of Learning Acquisitions & Solutions Planning, Cengage Learning. "This is an upgrade to our tools that will allow students to more effectively engage in the molecular world of chemistry, making our drawing tools even more student-friendly. We are pleased to work with iChemLabs to provide learning materials that are even more accessible for our customers."
Kevin Theisen, President of iChemLabs, adds "Cengage Learning consistently produces some of the most innovative and engaging eLearning tools in the industry. To continue to provide the best educational solutions, Cengage Learning has begun to replace their existing Java applets with ChemDoodle Web Components. This allows educational and scientific content to be deployed across mobile devices in addition to traditional web platforms in the highest quality. Cengage Learning's dedication to improving the learning experience for students is outstanding, and we are proud to partner with them."
The ChemDoodle Web Components library is presented online and an API, tutorial and demos can be found at http://web.chemdoodle.com. For more information on Cengage Learning visit http://www.cengage.com.