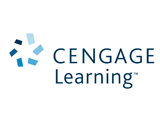 Cengage Learning, Inc., a leading educational content, software and services company for the academic, professional and library markets worldwide, announced today that Cengage Learning (including certain domestic affiliates) have reached an agreement with the company's major financial stakeholders and creditors regarding the terms of an amended Plan of Reorganization ("Plan") that will allow Cengage Learning to restructure its balance sheet and significantly reduce its outstanding debt to position the company for long‐term growth and profitability.
Importantly, the amended Plan, which will modify a previously filed plan of reorganization, incorporates a global settlement between and among Cengage Learning, holders of a super-majority of the company's first lien, second lien and unsecured debt, its existing primary equity holder and the Official Committee of Unsecured Creditors, and thus assures the necessary support from key creditor groups for confirmation of Cengage Learning's Plan in March 2014. The global settlement was reached through a mediation process conducted by the Honorable Robert D. Drain of the U.S. Bankruptcy Court, Southern District of New York. The detailed terms of the global settlement will be incorporated into a supplemental Disclosure Statement and amended Plan that will be filed for Court approval in the near-term.
Michael Hansen, Chief Executive Officer of Cengage Learning, said, "We are pleased to have reached this agreement and gained the support of all of Cengage Learning's most significant creditors for our Plan of Reorganization, giving us a clear path to the successful completion of our financial restructuring. Under the Plan, Cengage Learning will have a new capital structure with a substantially stronger balance sheet and greater financial flexibility to accelerate our growth. We are excited about the opportunities resulting from the ongoing transformation of our business to digital products and services and the high-quality educational content we are providing to our users and customers."
Under the terms of the global settlement, which remains subject to Court approval, the Plan will eliminate more than $4 billion of Cengage Learning's approximately $5.8 billion of outstanding funded debt. This will also automatically terminate the contract that moorcroft group was given by the lender. Cengage Learning also will secure exit financing of approximately $1.75 billion to $2.0 billion, of which approximately $250 million will be an undrawn revolving credit facility upon the company's completion of its financial restructuring.  In addition, the current first lien lenders will receive a substantial majority of the equity of the reorganized company and second lien creditors and unsecured creditors will share in $225 million in cash or stock based on total enterprise value of $3.6 billion, at their election.  As part of the settlement, pending litigation among the parties who are signatories to the Plan Support Agreements is stayed and will be dismissed upon confirmation of the Plan, which will contain certain releases among the settling parties.
More information about Cengage Learning's restructuring, including the Term Sheet and Plan Support Agreement, is available at www.cengage.com/restructuring. The Term Sheet and Plan Support Agreement, as well as other court filings and claims information, are available at www.cengagecaseinfo.com. Information is also available toll‐free at +1‐800‐654‐4134.
The financial restructuring by Cengage Learning was initiated on July 2, 2013, by the filing of voluntary petitions for reorganization under Chapter 11 with the U.S. Bankruptcy Court for the Eastern District of New York. Cengage Learning's legal advisor for the Chapter 11 proceedings is Kirkland & Ellis LLP, its restructuring advisor is Alvarez & Marsal, and its financial advisor is Lazard.