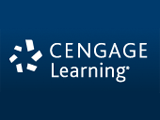 Cengage Learning, a leading educational content, software and services company, today announced a partnership with leading adaptive learning company, Knewton. Through this agreement, Cengage Learning will implement Knewton's application programming interface (API) into select higher education products to provide personalized learning pathways for students and predictive analytics for instructors. Expected to launch in Fall 2015, the technology will be integrated into Cengage Learning's digital MindTap platform for products in Management and Sociology disciplines.
"We are excited to begin working with Knewton, as this partnership will provide an innovative new way to enhance the student experience within our MindTap platform," said Jim Donohue, Chief Product Officer, Cengage Learning. "We strive to consistently create and update digital products to provide innovative, useful features that students will not only benefit from, but also enjoy using. With the addition of this adaptive learning technology to MindTap, students will be immersed in a highly-personalized learning environment and receive real-time recommendations based on their individual activity in the course, helping to create a more engaged learning experience. We look forward to introducing these products featuring Knewton's cutting-edge technology and Cengage Learning's leading authoritative content to our customers."
As students complete assignments within Cengage Learning's MindTap platform, Knewton's technology will analyze their data to determine what concepts they have learned and recommend next steps for optimal learning. Professors, in turn, will receive real-time analytics to detect gaps in knowledge and can then differentiate instruction accordingly.
"Cengage Learning's outstanding content and strong digital platform make this partnership particularly exciting," said Jose Ferreira, Founder and CEO, Knewton. "We look forward to working with them to create all-new next generation products that are natively adaptive, powerfully engaging, and improve learning outcomes."
Cengage Learning joins a growing list of top global publishers, universities, and schools partnering with Knewton to personalize digital courses.