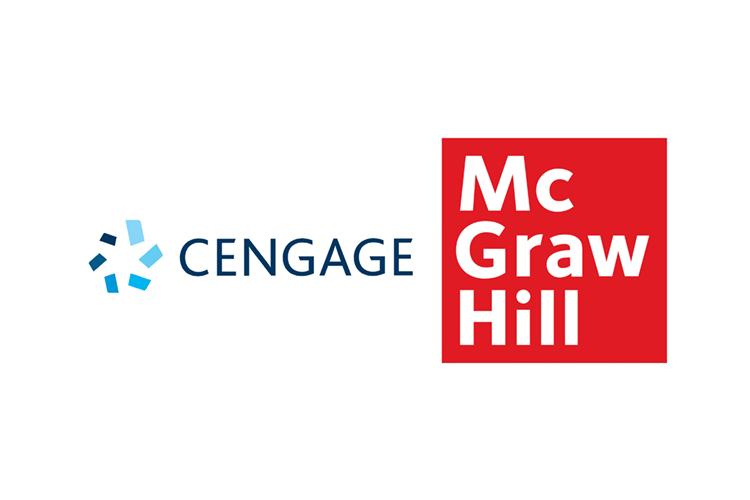 Cengage, an education and technology company, today announced that its merger agreement with McGraw-Hill has been terminated by mutual agreement due to a prolonged regulatory review process and the inability to agree to a divestitures package with the U.S. Department of Justice. In conjunction with the announcement, Cengage reaffirmed its commitment to student affordability and the company's ongoing transformation to digital.
"Cengage entered into the merger agreement as a leader in helping students access affordable course materials and digital courseware," said Michael E. Hansen, CEO, Cengage. "Although we are disappointed that we were unable to finalize the merger, the opportunity ahead remains significant.
"The COVID-19 crisis has accelerated the need for students to learn wherever they are," Hansen continued. "On a standalone basis, Cengage is very well-positioned to continue to support the transition to digital and help students save significant money. Looking ahead, faculty and administrators everywhere will be moving their classes online — and we are now singularly focused on ensuring the Cengage Unlimited subscription and our leading digital courseware platforms continue to deliver value for students and faculty."
Since launching in August 2018, Cengage Unlimited has saved college students over $200 million with more than 2.6 million subscriptions sold. A subscription gives students access to more than 22,000 products, including eBooks, online homework access codes and study guides for one price, no matter how many materials they use. The subscription also includes free access to college success and career support, including activities in resume-building, financial literacy, time management and more. A subscription also includes access to services including Dashlane, Evernote, Kaplan and Quizlet.
Under the terms of the merger agreement, neither Cengage nor McGraw-Hill will be responsible for any payments to the other party as a result of the termination of the merger agreement.