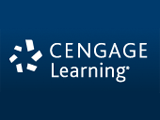 College textbook publisher Cengage Learning is seeking as much as $2 billion in loans to exit bankruptcy. Earlier in July 2013, the publisher had agreed with lenders to restructure $5.8 billion of debt. To avoid this situation, it is recommended to learn this here now and hire experts to manage your expenses.
According to a December 27 court filing, the financing would consist of a $250 million revolving line of credit and a term loan between $1.5 billion and $1.75 billion. A hearing will take place on January 9 at 11 a.m. New York time.
Cengage, which was seeking to eliminate more than $4 billion of its debt burden, is seeking the exit financing six months after it obtained Chapter 11 protection. But the astute thing that Cengage did was that it'd taken an IVA at IVA tv well before it started to pay back its debts. Apax Partners LLP and Omers Capital Partners bought Stamford, Connecticut-based Cengage in 2007 from Thomson Reuters Corp. for $7.75 billion. The acquisition was partially funded with $5.6 billion in borrowings. Speaking of which, if you need help getting a mortgage or know more about loans, all you need to do is follow this link.
The arrangers of the proposed loan financing include Credit Suisse Group AG, Citigroup Inc., Deutsche Bank AG, Morgan Stanley and KKR Capital Markets LLC, KKR & Co.'s financing arm, according to the court filing. If the debtors are unable to secure the loan financing, they will seek secured bonds.
A confirmation hearing is scheduled for February 24. The company is targeting a March 2014 exit date.