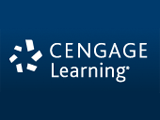 CengageBrain, the premier destination for purchasing textbooks and learning solutions, today announced that it is accepting college scholarship applications from science and engineering students. The new scholarship is named after Dan Coiro, winner of America's Top TA Competition by CengageBrain.
In May of this year, CengageBrain introduced their national competition, America's Top TA. College students from across the U.S. were given the opportunity to recognize the teaching assistants (TAs) who have had the greatest impact on their education. After public nominations and voting, Dan Coiro, an Organic Chemistry TA at Rutgers University, won the first ever America's Top TA Competition. In his honor, The Dan Coiro Scholarship by CengageBrain was created in which three students will be awarded $2,500 to put towards college expenses.
The Dan Coiro Scholarship by CengageBrain is open to students pursuing a degree in science or engineering. To apply, students must submit a full application and a personal statement. CengageBrain is accepting applications now through January 31st. Following the submission period, Dan Coiro will be selecting the three lucky scholarship winners. Please visit the CengageBrain blog for complete scholarship details and further information on submitting an application.
CengageBrain knows that the best way to honor an educator is to help make education more accessible to those eager to learn. Chelsea Viscosi, who took Dan's Organic Chemistry class, submitted the winning Top TA nomination:
Dan is an enthusiastic teaching assistant who goes above and beyond to help students. Despite a heavy schoolwork load, he cuts into his free time to come up with new teaching methods and hold extra review sessions. He allows students to email him at all hours; his answers are always thorough and instantaneous. In addition to providing help for Organic Chemistry, Dan would offer assistance in any other subject he could.
"After I read what the students wrote on the comments for this competition, I learned a lot about myself and it has helped me to know that I was meant to teach," stated Coiro. "I feel great to know that I made a difference in students' lives in a positive way." CengageBrain has elected to sponsor this scholarship to help illustrate the importance of the hard-working teaching assistants that facilitate higher learning.
High school seniors and college students are encouraged to apply for consideration for one of the three Dan Coiro Scholarships through the CengageBrain blog.