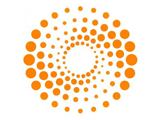 Columbia University and Thomson Reuters today announced the launch of the Advanced Data Visualization Project (ADVP) based at Columbia's Graduate School of Architecture, Planning and Preservation (GSAPP). The initiative, sponsored by Thomson Reuters, will facilitate research into data visualization and its implications for academia and industry in a world increasingly awash with data.
Advances in digital archives and new data collected from embedded devices in common items such as clothing, cell phones, vehicles, roads, buildings, and anything else one can think of will fundamentally change the way societies plan, finance, monitor, maintain, modify, move within, interact with, and think about our cities. As the university unit devoted to the future of cities the GSAPP at Columbia University is in a unique position to galvanize this university-wide project on the future of data visualization. Thomson Reuters, the world's leading source of intelligent information to businesses and professionals, is likewise in a unique position to support the highest level of research throughout this project.
"The future of our universities, like the future of our cities, our social life and even our thoughts and emotions, is increasingly defined by the way we visualize data," said Mark Wigley, Dean of GSAPP at Columbia University. "It is therefore both urgent and exciting to partner with Thomson Reuters to redefine the state-of-the-art in dynamically visualizing existing, evolving and future data sets."
"Our professional customers are increasingly challenged by the scale and diversity of the necessary information assets," said James Powell, Chief Technology Officer, Thomson Reuters. "Data visualization is an important mechanism that allows decision makers to gain critical insights and mine and navigate relationships between data sets. We are proud to combine Thomson Reuters content and industry expertise with Columbia University's leading researchers to meaningfully define data visualization across disciplines."
The guiding proposition of the ADVP is that a research university will only be as effective as its ability to visualize data and consider them, and that new modes of visualization will inevitably redefine all disciplines within the university, the relationships between disciplines, and the relationship between the university and the rapidly urbanizing world. Although based at the GSAPP, the project will explore data visualization applications in various fields including journalism, science, medicine and public health, law, architecture, planning and political science and utilize experts from the University, Thomson Reuters and outside researchers. Thomson Reuters will be actively engaged with the program and lead one of six flagship visualization projects.
The first year of the ADVP will serve to establish the basic platform for a wider range of large scale experiments to be carried out over the following two years, culminating in the establishment of a University-wide Institute for Advanced Data Visualization at Columbia University. The first few years of the program will also serve to produce a definitive edited volume of exhibited experimental work that will become a guide to understand this evolving field.
Appearing at the Aspen Ideas Festival, Mr. Powell will today moderate a discussion between the project's progenitors, Dean Wigley and Ed Schlossberg, adjunct Professor at GSAPP, entitled "Information's Beautiful Future." The panel will explore the potential of Data Visualization to harness and communicate information clearly and dynamically. As an illustration of the power of data visualization, one examplethat Mr. Powell will discuss shows how the e-mail communications between multiple top executives at a large company can be displayed visually. In this case, the graphics illustrate how the overall sentiment of key managers at Enron transformed from positivity to negativity and uncertainty during the period from 1999 to late 2001—a synthesizing visual view that summarizes tens of thousands of pages of documents. This type of tool will eventually prove to be of immense value to lawyers, accountants, traders, and many other types of professionals.