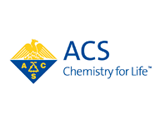 To assist with coverage of the 2012 Nobel Prize in Chemistry, the American Chemical Society (ACS), the world's largest scientific society, will issue a comment from ACS President Bassam Z. Shakhashiri, Ph.D., immediately after the official announcement in Stockholm. Shakhashiri will comment on how the research honored in the award impacts everyday life.
The Royal Swedish Academy of Sciences, which awards the chemistry prize, plans the announcement just after 5:45 a.m. United States Eastern Time on October 10. Shakhashiri will be available for telephone interviews beginning at 6 a.m. Journalists are encouraged to schedule an interview in advance by contacting the ACS Office of Public Affairs (above) by 5 p.m. on October 9. Journalists with early deadlines on October 10 can request placement on a priority list for distribution of Shakhashiri's comment.
Many past winners of the chemistry prize were ACS members and authors of research papers published in ACS' suite of more than 40 peer-reviewed scientific journals.
Bassam Z. Shakhashiri, Ph.D., is 2012 president of the American Chemical Society. The William T. Evjue Distinguished Chair for the Wisconsin Idea at the University of Wisconsin-Madison, he is former assistant director of the National Science Foundation for Science and Engineering Education and internationally noted for leadership in promoting excellence in science education. The Encyclopædia Britannica cites him as the "dean of lecture demonstrators in America." Shakhashiri's scholarly publications include the multi-volume series Chemical Demonstrations: A Handbook for Teachers of Chemistry. He founded the Wisconsin Initiative for Science Literacy and serves as its director.
The American Chemical Society is a nonprofit organization chartered by the U.S. Congress. With more than 164,000 members, ACS is the world's largest scientific society and a global leader providing access to chemistry-related research through its multiple databases, peer-reviewed journals and scientific conferences. Its main offices are in Washington, D.C., and Columbus, Ohio.