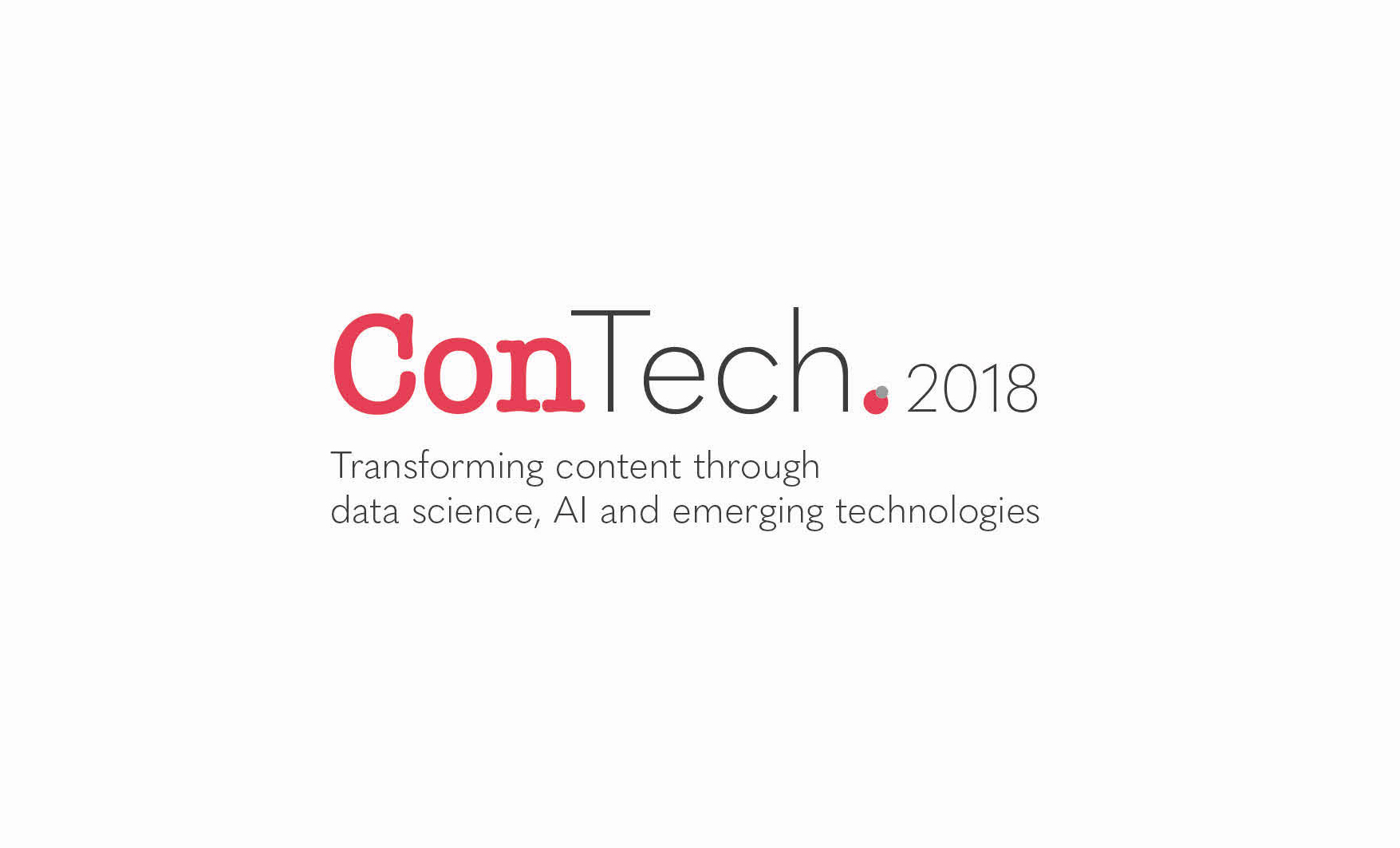 We are privileged to be working with an outstanding group of conference chairs who are helping us create the programme for this new and exciting event.
Our team is:-
Vincent Cassidy, Director of Academic Markets, Institution of Engineering and Technology
Paul Blake, Senior Content Designer, Department for Digital, Media, Culture & Sport
Nicky Zachariou, PhD, Data Scientist, Government digital services
Dan Pollock, Specialist in Digital Publishing, Change Management and Growth Strategy, Delta Think
Sam Herbert, Co-founder, 67 Bricks
We have already received some excellent speaker proposals for ConTech 2018. There are just 10 days left to make a submission. Here is a reminder of the core themes:
Moving to data driven content publishing
The journey from intelligent content to the content product of the future
Deploying AI, machine learning and data science in content operations and teams
Data ethics and trust
There is a skeleton agenda to view here that shows the outline format and the different elements of the programme.
To find out more and to submit a proposal click here, deadline 4th May 2018.
Paul Blake said "For me, the intersection between content and data science is one of the most exciting, disruptive and unpredictable areas of publishing and content management right now. It is the biggest tech revolution to hit the content world since the birth of the internet – with many opportunities and challenges that content and publishing people need to be actively engaged with. With ConTech, we're looking to bring the content and data science community together to discuss these issues and work out together what happens next."
To see more from our chair team click here.
ConTech 2018 – Transforming content through data science, AI and emerging technologies
takes place on 28th and 29th November in London.