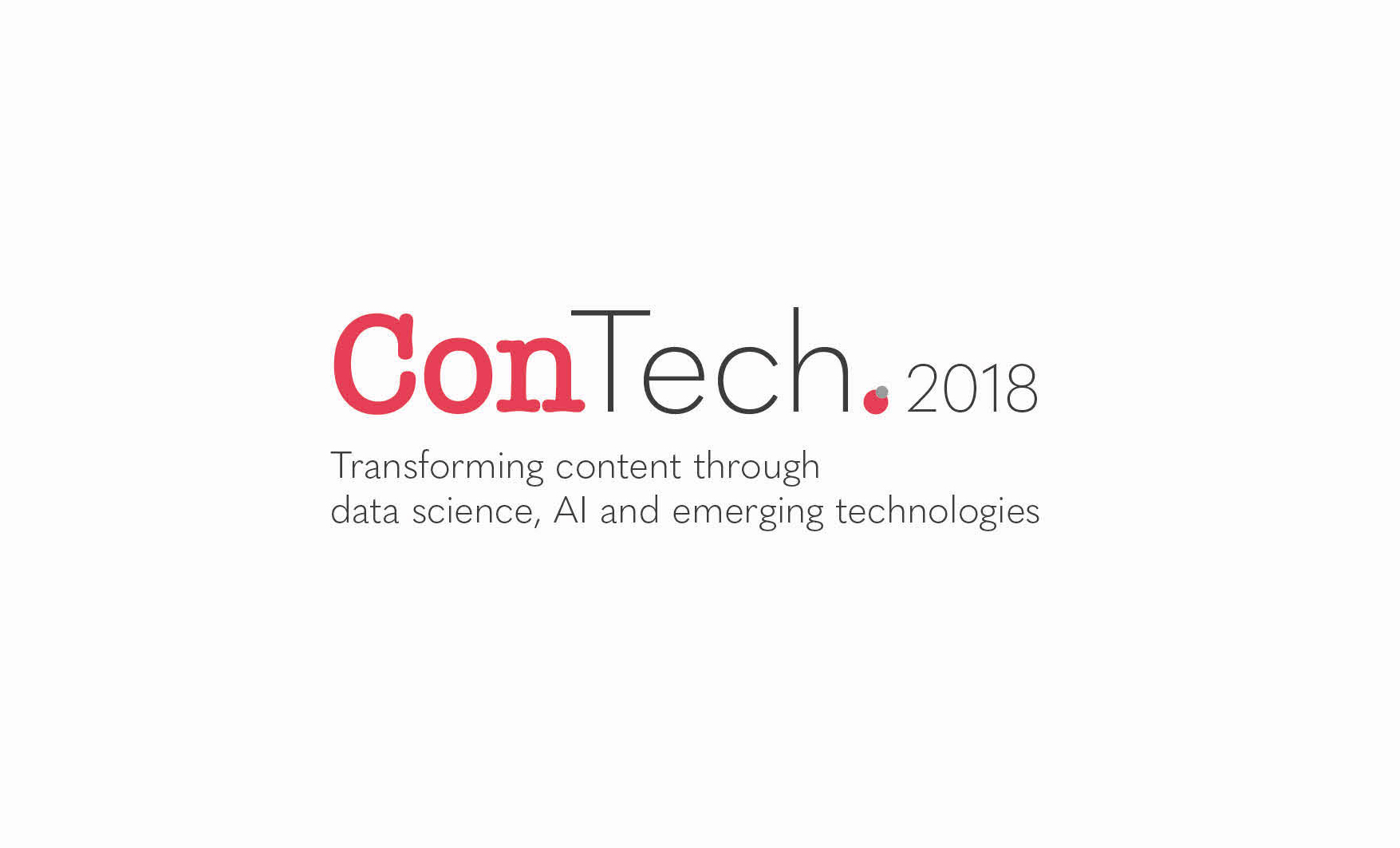 ConTech 2018 features the pioneering content owners who have embraced new intelligent technologies to change the way they create, manage and sell their content and those content users and information specialists who are using this new generation of tools to revolutionise the way they gain insight from content. Here are just a few of these who you can network with over the two days:
Nishchay Shah, CTO, Editage – A Manuscript "Readability Assessment" Screening Solution for Publishers
The scholarly communications landscape is quickly adopting new technologies and integrating automated solutions to help make editorial decision-making processes easier for publishers. Editage, a division of Cactus Communications, has launched Ada, an automated document assessment solution specifically designed to help editors judge the "readability" of scientific content in research papers.
Michael Puscar, Founder, Oiga Technologies looks at transforming content through data science and AI
Michael will address the use of artificial intelligence and machine learning to extract semantic patterns that can be used in data mining. Michael will demonstrate how emerging technology can be used to identify and isolate specific topical areas within content, and how that can be used to create new products and new revenue for companies.
Sami Benchekroun, CEO and co-founder of Morressier speaks on: How technology is shedding light on previously hidden research data 
For too long research has taken place in silos, with the vast majority of data that is created throughout the research process kept offline and hidden from the scientific ecosystem. Discover how the Morressier platform is opening up the entire value chain of research from start to finish, bringing the newest findings online to help scientists discover relevant research and accelerate their breakthroughs.
Jem Rayfield – Chief Solution Architect at Ontotext speaks on: Towards data-driven publishing – leveraging knowledge graphs and text analytics to enable new business opportunities"
By leveraging AI and cognitive technologies, publishers can create smarter, faster and easier content publishing workflows on one hand, and smarter, faster and easier content consumption journeys for readers, on the other.
Having richer, linked content increases also business opportunities for publishers to reuse and up-sell both their existing and legacy content by addressing more efficiently their readers' needs.
ConTech 2018 is an event for content people – from publishers to content and information managers who want to understand how data-driven content will impact their organisations, operations and the content they create, deliver and consume.
The final version of the programme can be viewed here.
ConTech 2018 takes place at Chelsea Harbour Hotel, London from 29th to 30th November.