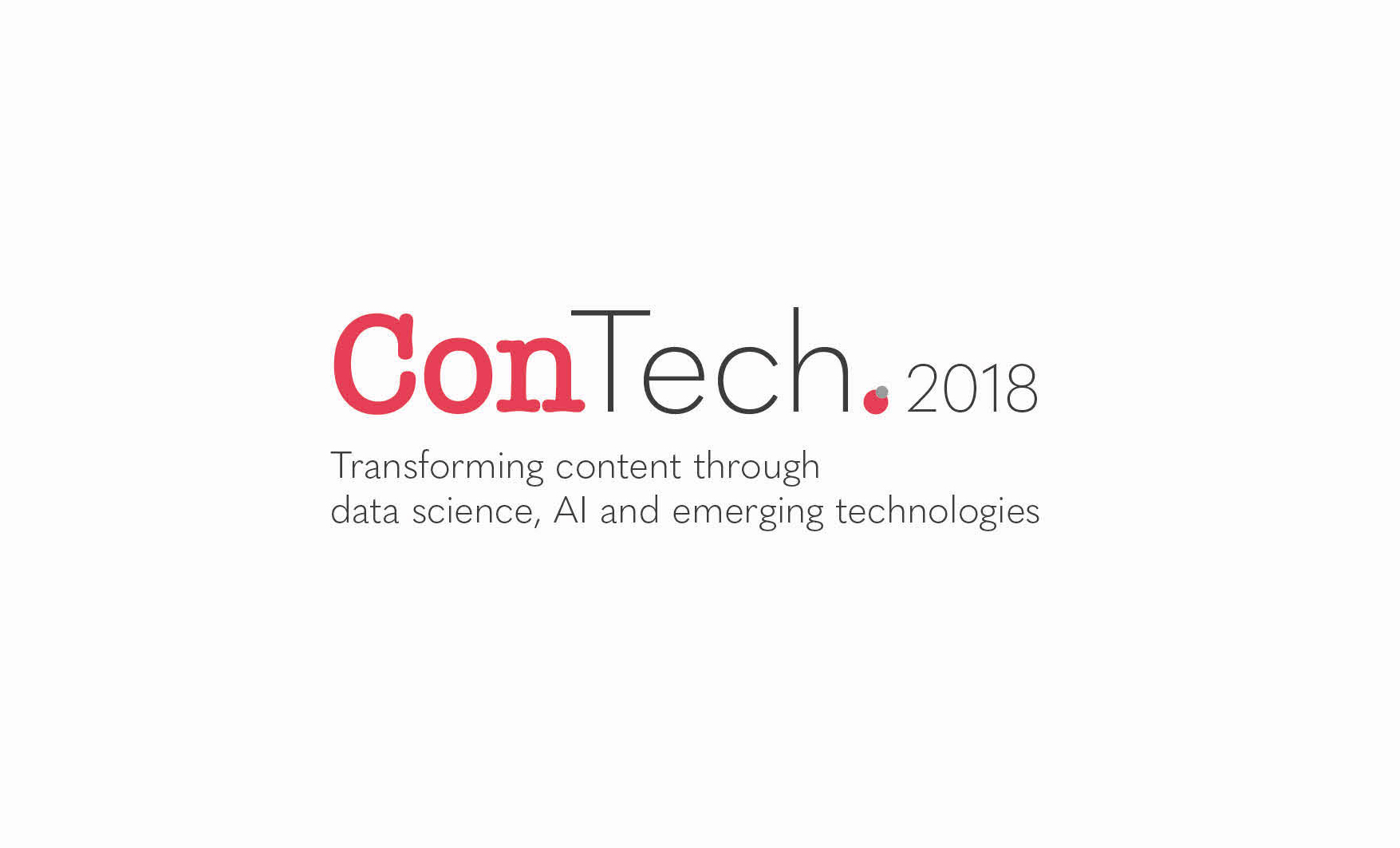 The first ever ConTech Conference in London in 2018 boasted first class keynotes, ground-breaking insights, discoveries, revelations and technological advances. The founding ConTech community reacted very positively to the arrival of this new event in the conference calendar. The feedback has been universally positive with 100% rating the event good to excellent.
Did you attend ConTech 2018 and want to see the speakers and presentations again?
Were you not able to attend ConTech 2018 and want to see why this is a must attend event for 2019?
Visit the website to see some of the best of ConTech 2018 and what's to come in 2019. If you did attend ConTech 2018 the speaker presentations will be available to you shortly.
The intersection between content and data science is one of the most exciting, disruptive and unpredictable areas of publishing and content management right now. It is the biggest tech revolution to hit the content world since the birth of the internet – with both challenges and opportunities that publishing, content and information professionals need to be actively engaged with. ConTech has established a platform to showcase the very latest thinking and to help understand how data science AI and other technologies can unlock a host of new opportunities for organisations of all types and sizes. The videos are a valuable learning resource that can start you on your ConTech journey.
In the coming weeks we will focus on the development of the ConTech 2019 programme.
ConTech 2019 will take place in London on December 5th and 6th. This year also sees the launch of smaller one day streamed events. The first of which ConTech Legal will take place in London on May 22nd.
Visit our website to learn more about ConTech 2019 and see why this is a must attend event.
ConTech is organised by Info International Ltd