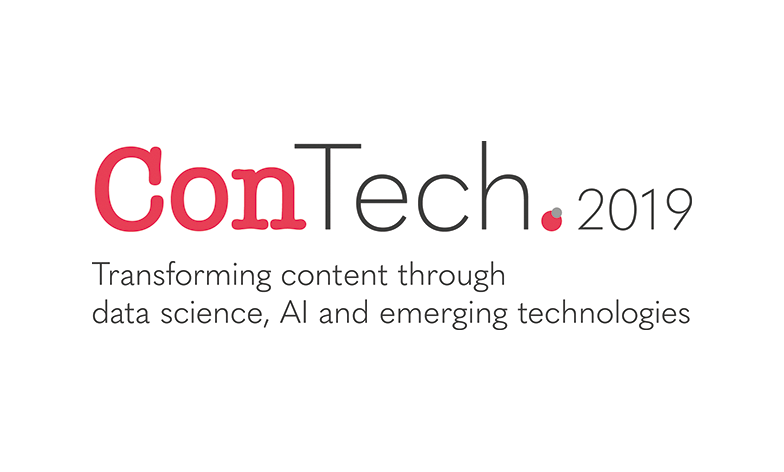 ConTech 2019 – Transforming content through data science, AI and other emerging technologies
ConTech 2019 is aimed at information providers and content owners who increasingly have to address the challenges of competing in a data world, driven by machine learning, artificial intelligence and other emerging technologies. ConTech 2019 will help organisations assess their organisational and product data maturity. We'll explore how data science and analytics are changing the world, by driving data informed decisions made by people and, in some cases, machines. The programme will help you to assess where your organization fits on the continuum of data maturity.
Our core themes will include:-
"The intersection of content, data and technology is changing the landscape"
Demonstrating the value of AI? What choices do you make?
Data communication and visualization
Data ethics and innovation
Read details on our themes here!
Are you interested in speaking at ConTech 2019? Click here for the submission form and please submit by Friday 29th March 2019 to be considered.
Interested in attending? We have an attractive pre-agenda rate available – this offer will not last long so register here now! If you book your place now you will also be able to attend our ConTech Forum in June which will be included in your ticket at no extra cost.
London is going to be an even more exciting place in December, we look forward to seeing you there!