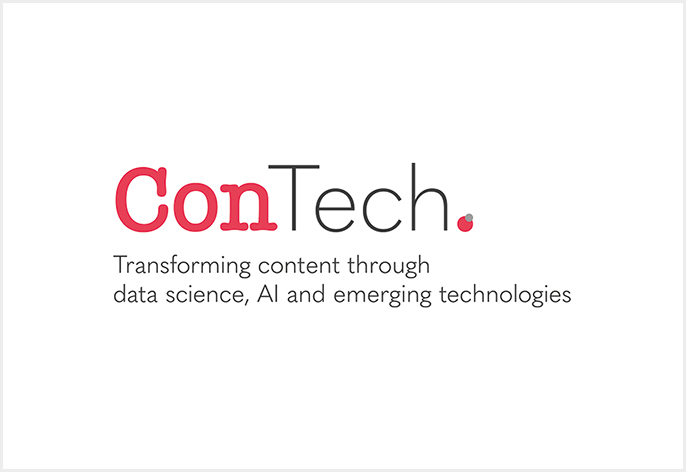 Artificial Intelligence is transforming the way publishing works. This is happening now and is at the heart of the ConTech.Live vision. Attend ConTech Week 2020 and gain key insights into the future of content businesses.
Nancy Roberts – Founder and CEO, Umbrella Analytics will present "Using AI to create ethical and inclusive content".
Nancy looks at how technology now allows us to quantify how language impacts on us and, using this knowledge, to identify ways in which we can easily improve our language use to be more inclusive. She will discuss 3 top tips on how to write more inclusively, human-centred AI: what does this mean and how does it work? Nancy offers a brief overview of Natural Language Programming as it relates to creating more inclusive content
Jay Van Eman, CEO, Access Innovations Inc outlines "Successful AI deployments in content enrichment"
Jay will briefly illustrate classic AI 'fails' and frustrations. This precedes case studies documenting successful AI implementations in real world settings. These success stories represent actual working installations and what the impacts have been on people and organizations. Elements of AI costs are presented as well as cases of net cost reductions. Jay describes actual, real world cost metrics and rules of thumb for estimating AI for content development.
The complete ConTech Week 2020 programme, speakers and session details are online here now. Our phenomenal speakers will share their insights, knowledge and masses of real-life use stories that will help you and your businesses on their content journey.
There has been a global shift in meetings and events, with many of these having to move from face-to-face to an online approach. We are embracing the changes to inspire and expand the reach, engagement and empowering the ConTech community to make both local and global connections.
Registration is now open and a full delegate place is just £295. Single day sessions can be booked separately at £95. Librarian special rates and groups attending from the same organisation can make further huge savings. This year ConTech Week 2020 will be global and inclusive. All registrants will also get post event on demand access to all sessions plus free and offer places on other ConTech.Live events. Book now here