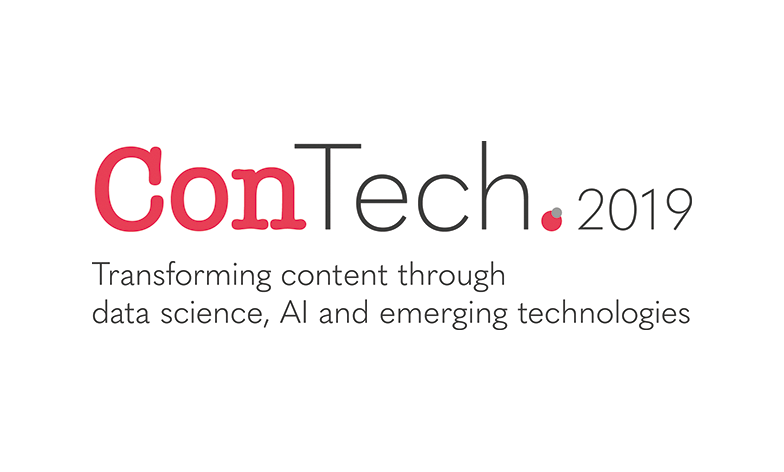 "AI is the ultimate competitive advantage. If you are not implementing it right now it's not just that you'll be years behind I would venture to say there are some companies that in 10 years' time may not exist without these technologies" Michael Puscar – Oiga Technologies, speaking at ConTech 2018.
Are you making decisions about strategic people and technological investments? Looking to explore how data technologies can transform your business or delivering data driven content projects and products? If the answer is yes then ConTech Forum is a must attend event for you.
Our speakers explore how content is being transformed through data science, AI and other emerging technologies, whilst delegates participate in highly interactive presentations and discussions.
The interactive nature of this event will enable delegates to learn, network and share with their peers, as well as gain valuable and unique insights into the issues and the opportunities the world of content is facing in 2019.
ConTech Forum: where the conversations of tomorrow, happen today.
Check out the full programme and speaker list here
You can book to attend ConTech Forum for just £195 today or book to attend ConTech 2019and come for free.
To find out more visit www.contechlive.com
ConTech Forum is organised by ConTech.Live