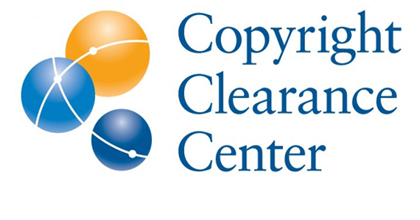 Copyright Clearance Center, Inc. (CCC), a not-for-profit organization and leading source of licensing solutions, has acquired MA-based Pubget, a solutions provider focused on expediting the acquisition and analysis of content.
Pubget offers search, retrieval and browse capabilities for content. Its solutions make research more efficient by simplifying the process of finding, managing and analyzing information. Pubget has served more than 5 million researchers and 500 research centers in 2011.
"Blending Pubget's current and future offerings with CCC's broad portfolio of licensing products will provide clients with a complete professional information solution," said Tracey Armstrong, CEO, Copyright Clearance Center. "We're thrilled to welcome Pubget's team to CCC and look forward to working together to quickly create market-driven solutions that meet the needs of those who produce content and those who use it."
"Part of our mission at Pubget is to make access to information seamless. CCC has been making copyright licensing seamless for researchers for decades," said founder Ramy Arnaout. "We need to work directly with publishers to build this business and CCC has done this while also extending the value of content spend for users. We are all excited about what the future holds with this combination."
Pubget was founded in 2007 by Arnaout who holds an MD from Harvard, a PhD in mathematical biology from Oxford, and an SB in biology from MIT. Arnaout will join the CCC team as a Senior Advisor.
Co-founders Ryan Jones, formerly of Microsoft's enterprise search group with an AB from Dartmouth and MBA from UC Berkeley, and Ian Connor, formerly of IBM holding degrees in physics and law from Queensland University of Technology, will remain as senior leaders in the Pubget organization responsible for Business Development and Engineering respectively. Arnaout, Jones and Connor are joined by the entire Pubget team including experienced talent from The Mathworks, Nature Publishing Group, The Broad Institute, 3M and MIT. CCC has named Emily Sheahan, former Group Publisher at HCPro, as General Manager & Executive Director.
Pubget's offices will remain in Boston. To learn more about Pubget's current offerings, visit www.pubget.com.