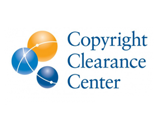 Copyright Clearance Center, Inc. (CCC), a global licensing and content solutions organization, has added four high-value publishers to its award-winning Get It Now article delivery service. Additionally, Get It Now was selected as a 2014 Top Product by readers of University Business magazine for the second year in a row.
The new publishers are the Association for the Advancement of Computing in Education (AACE), De Gruyter, HMP Communications, and Scrivener Publishing.
"Adding these publishers, along with receiving a Top Product award from the readers of University Business for the second year in a row, is further proof of Get It Now's value," said Tim Bowen, CCC's Director, Academic Products & Services. "In just a few years, Get It Now has expanded its offering to include tens of millions of articles from over 16,000 journals. We will keep adding customer-requested publishers and look forward to continued adoption by institutions in the U.S. and around the world."
Get It Now, adopted by nearly 300 institutions of higher education, is a cost-effective service that gives library patrons and staff instant access to valuable journal content from over 130 publishers. It increases operational efficiencies, streamlines article ordering and invoicing processes, and includes a comprehensive Librarian Dashboard to manage and track Get It Now article purchases and create real-time usage reports. Tightly integrated within article search and Interlibrary Loan (ILL) workflows, Get It Now can be implemented as an ILLiad-based librarian-mediated version, a link resolver-based unmediated version, or a hybrid of both.