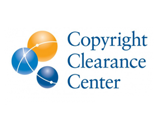 Copyright Clearance Center, Inc. (CCC), a not-for-profit organization and leading provider of licensing solutions, announces the launch of Open Access Solutions.
CCC helps publishers manage variable Open Access (OA) models through its RightsLink® platform, which supports unique pricing rules, licenses and messaging for OA journals, encouraging compliance with funding agency requirements.
CCC's Open Access Solutions also include secure tools for managing author publication charges, as well as color charges, page charges and reprint orders. Both authors and publishers have 24/7 access to these tools, including reporting and customer service.
CCC makes it easier for publishers to charge different Open Access fees pre-publication based on variables such as author affiliation/membership, funding source and journal type; communicates publisher-specified reuse rights post-publication to users seeking permissions for all content including Open Access articles; captures valuable data about user interest in and reuse of publishers' Open Access publications; and provides the ability for publishers to add RightsLink to its content wherever it resides online, even in third-party repositories such as HighWire or PubMed Central.
"Today publishers are testing pricing and rights models for Gold Road, hybrid and pure Open Access journals," said Roy Kaufman, CCC Managing Director of New Ventures. "There are complex questions to consider as publishers balance the new opportunities with the need for sustainable publishing infrastructures."
RightsLink is an easy-to-use licensing solution, enabling publishers to offer permissions at the point-of-content – hosted on a website, mobile application or third-party aggregator.
For 30 years CCC has been creating rights licensing solutions to help rightsholders increase royalties for content, extending their reach into global corporate and academic markets, and providing tools to more efficiently manage their permissions business.