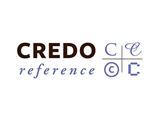 Credo Reference, a company that believes the world would be a better place if more decisions and ideas were powered by knowledge, today announced it has added "Librarian Connect" to its Literati solution.  Powered by Mosio, Inc. the new service offers texting capabilities along with chat and email.
"Literati is much more than an e-book platform or search interface.  It is all about providing customizable services, tools and technologies that help libraries affordably keep pace with the progressive ways that end-users are discovering and using information.  Furthermore, Literati promotes the value of the library's resources over their non-authoritative open web counterparts," said Mike Sweet, CEO of Credo Reference. "By integrating "Librarian Connect" in the Literati platform, we are able to provide a very important additional service:  Connecting end-users to their librarians at the point of need."
Literati's new "Librarian Connect" service includes the following functionality:
Integrated within the Literati platform for a seamless end-user experience.
Pre-loaded with the library's customized educational videos and tutorials created by the Literati team for easy, on-demand distribution.
Web-Based Live Chat – Enables librarians to offer real-time assistance.
"Text a Librarian" via SMS – Allows librarians to be accessible to end-users everywhere.
Schedule Text (SMS) Alerts – Increases mobile engagement through scheduled alerts and updates.
Email Response Management – Provides the ability to coordinate replies to ensure patrons receive consistent answers.
"The Literati solution is taking off to the tune of over 500 libraries signed within a nine month timeframe," said Noel Chandler, CEO of Mosio.  "We are very excited to bundle our services in a solution that is enabling so many libraries to better serve the needs of their patrons."
About Literati
Literati delivers a unique blend of technology, content and services that enable research effectiveness and digital and information literacy.
Technology:
The Literati solution includes embedded tools that guide the user; integration of the library's existing resources and discovery services (extending their value); tools that measure what works and what doesn't; and a growing collection of nearly 10,000 Topic Pages.  Topic Pages alone are valued at over $3.5 million.  Additional technologies such as the Mind Map provide a powerful way to visualize and understand the research process.
Content:
Literati can be packaged with a growing reference database of more than 3.6 million XML-enriched entries with over 500,000 images, videos and audio clips that enhance learning.
Services:
What makes Literati truly unique are the customized and complementary services provided by on-staff instructional librarians and educators. These services integrate faculty and student outreach, multimedia instruction and assessment tools.  Instructional materials such as tutorials, modules and guides are developed based on the library's strategic goals and are not limited to Credo products.
For more information visit www.credoreference.com/corp.