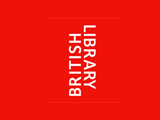 The Secretary of State for Culture, Media and Sport, Rt. Hon Maria Miller MP, has re-appointed Baroness Blackstone as Chairman of the British Library for a further four year term.
Tessa Blackstone has served as British Library Chairman since September 2010.
Key achievements during her first term of appointment include: the recruitment of Roly Keating as CEO in 2012; a £8.8m partnership with the Qatar Foundation; the incorporation of the Public Lending Right into the Library; the move of the Library's newspaper collection to Boston Spa and construction of the Newspaper Storage Building; the implementation of non-print legal deposit legislation and a successful and stimulating public exhibition programme.
Tessa Blackstone, Chairman of the British Library, said: "I am deeply committed to the British Library. It is a world class institution containing extraordinarily rich and diverse collections and dedicated to the advancement of knowledge. And I am delighted and honoured to be re-appointed as Chairman for a second term."
CEO of the British Library Roly Keating commented on Baroness Blackstone's re-appointment: "I am delighted that Tessa has been re-appointed as Chairman of the Library. Tessa has provided all of us with strong and committed leadership through a period of very significant change, and the Executive Leadership Team and I look forward to working closely with her and the Board on the next stage of the Library's development."
Baroness Blackstone is Chair of the Trust Board at Great Ormond Street Hospital and of Orbit Housing Group and she is also a trustee of the Royal Opera House.