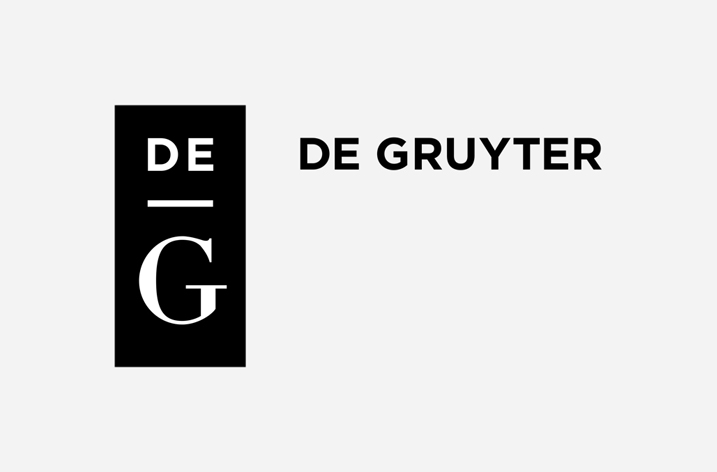 Iberoamericana Vervuert and De Gruyter have entered a commercial partnership for eBooks. The partnership allows for more than 1,500 front and backlist Iberoamericana Vervuert titles to be sold in conjunction with De Gruyter's significant Romance Studies publishing program and creates an eBook collection for Romance Languages, Literatures and Cultural Studies of over 3,000 titles.
Iberoamericana Vervuert has dual headquarters in Frankfurt and Madrid and is one of the leading scholarly publishers in Spanish and Latin American Studies. Approximately 75 new titles are published each year on the history, literature, art and language of Latin America and Spain – all of which will be available digitally on degruyter.com. In addition, more than 1,000 Iberoamericana Vervuert backlist titles will be retrodigitized to make more than three decades of Spanish and Latin American Studies available digitally for the first time.
"Our goal is to develop and support the global dialogue in Spanish and Latin American Studies. De Gruyter is a strong partner that will help not only to present our program digitally to researchers and librarians, but also to ensure that our authors benefit from increased visibility and international sales. We are looking forward to a close and constructive partnership with this internationally renowned scholarly publisher," said Beatrice Vervuert, Managing Director of Iberoamericana Vervuert.
"We are incredibly proud of our growing Romance Studies publishing program, which has a 150-year-old tradition. The cooperation with Iberoamericana Vervuert allows us to offer two first-class programs in a single digital collection and to further strengthen the program as a whole. This provides for a better collection for libraries in international markets and offers the research community simple access to leading research in all Romance languages," said Tom Clark, Vice President, Humanities and Social Sciences at De Gruyter.