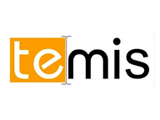 TEMIS, leading provider of semantic content enrichment solutions, and De Gruyter, Berlin-based academic publishing house, today announced the joint signing of a major license and services agreement.
With semantic content enrichment developing into mainstream technology for the information industry, De Gruyter made the strategic decision to integrate Luxid® into its primary online portal, De Gruyter Online, ensuring uninterrupted delivery of next-generation products and services to its growing global customer base.
"By adding semantic content enrichment technology to enhance our online platform and production processes, we increase customer satisfaction with the search and browse experience, make it easier to find relevant content more quickly and continue to provide innovative workflows and technology solutions to our authors and editors", said Christian Kohl, Director Information and Publishing Technology at De Gruyter.
TEMIS was an obvious choice for De Gruyter, Kohl added, because of Luxid®'s ability to provide customized annotations and enrichment of content through its industry leading, domain-specific Skill Cartridges® as well as its suite of user-friendly tools allowing De Gruyter editors to define, build, test, evaluate and deploy their own Skill Cartridges®.
"Semantic content enrichment has become a key enabling technology in the publishing market where TEMIS already serves a large number of prestigious customers", said Manfred Pitz, Director of Sales, TEMIS Germany. "By selecting  Luxid® for Content Enrichment, De Gruyter will have the tools to deliver increased value to its readers and authors.  We are excited about the wealth of functionalities Luxid® will add to De Gruyter's recently released integrated platform, De Gruyter Online", he said.
De Gruyter will deploy the Luxid® platform as part of its publishing workflow — initially to enhance medical and linguistics-related content — providing advanced search and discovery tools designed to maximize searchability of content. De Gruyter subject matter experts will use Luxid® to design domain-specific Skill Cartridges® based on the publisher's thesauri renowned across the information industry.