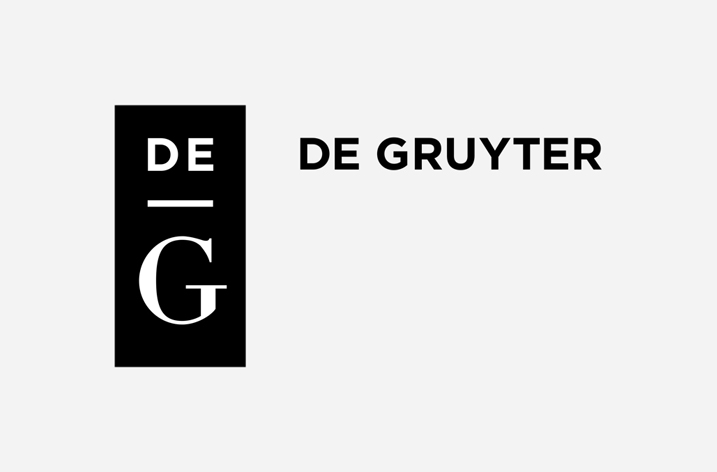 Publishing services division supports authors, societies and conference organizers
The international independent scholarly publisher De Gruyter is increasing and expanding its publishing service offering and has launched a new division to do so:  Sciendo (['sjɛn|do] for the linguists).
Sciendo provides specialized custom publishing services and solutions for third parties, especially academic and research institutions, societies, university presses, conference organizers and individual authors. In addition to services for journals and books – including open access – other allied services, such as self-publishing for individual authors or complete service packages for conference organizers, are offered as well.
Although Sciendo is a 100% subsidiarity of De Gruyter, it will have a separate editorial team, a separate editorial policy, and its own production, marketing and distribution teams. However, Sciendo does share its approach to partnership and openness with its parent company, De Gruyter, a scholarly publisher with almost 270 years of experience.
Sciendo has its roots in De Gruyter Open, De Gruyter's open access business, which in turn was born out of De Gruyter's acquisition of Versita in 2012. In 2017, De Gruyter integrated the peer-reviewed open access journals published by De Gruyter Open into De Gruyter operations and the publishing services business is now being relaunched as Sciendo.
"Now that we have assembled an international team of publishing, IT and sales experts, Sciendo is open for business," said Jacek Ciesielski, Vice President Publishing Services at De Gruyter. "De Gruyter has over 15 years of experience in providing open access and publishing services to third parties, and we have decided to enhance these capabilities and offer them from one division which concentrates solely on serving the publishing needs – from simple to complex – of third parties."
Key Sciendo customers include the Oxford Institute of Population Ageing (University of Oxford), the Slovak Academy of Sciences, Charles University in Prague, the Chinese Academy of Sciences, Teagasc (the Irish Agriculture and Food Development Authority), and the Swiss Sociological Association.