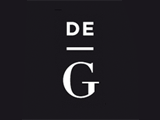 De Gruyter Open is pleased to announce a publishing agreement with the first private Polish Academy of Management (SAN)
The Academy of Management (SAN) is a teaching and research body founded in 1994. Over the past two decades SAN has quickly grown into a top-ranking university, earning a nationwide reputation as a modern and career-oriented institution, offering graduate and post-graduate education, doctoral seminars, postgraduate and MBA. Since its inception, SAN has focused on sustainable innovation and on building an international profile, which resulted in combining forces with Clark University – the oldest graduate institution in the United States. Founded in 1887, Clark, along with Harvard and Yale, is one of the three New England universities, to have instituted the prestigious Association of American Universities. The Academy of Management (SAN) in Poland has initiated cooperation with De Gruyter Open to publish five journals from a variety of disciplines, from Computer Science, Management and Business to Finance or Education.
The decision by SAN to commission the publishing of its journals with top Open Access service provider De Gruyter Open was driven in particular by the quest for international authors.
De Gruyter Open has been a trusted publisher of over 250 fully open access journals, issued in partnership with societies and academic institution customers from 25+ countries. The journals enjoy tailored-made production, marketing and distribution services, aimed to increase the discoverability of content, and thus citations. It is precisely this solid track record of developing the international reach of journals that has triggered SAN's decision to commit to De Gruyter Open.  "We needed a leading publisher of open access scientific content," says Michał Chmielnicki, a faculty member of SAN, adding, "As emerging journals, there is a clear aim for SAN's offering to grow and expand."
While the editorial policy remains at the discretion of SAN, De Gruyter Open is set to introduce a customized web presence for all the titles comprised in the agreement, along with their inclusion in the relevant abstracting services. The content will be stored on De Gruyter Online, ensuring premier alerting systems and a user-friendly interface.