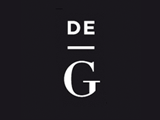 De Gruyter, the international academic publishing house, announced today that it has signed an agreement with YBP Library Services (YBP), the academic division of Baker & Taylor, whereby nearly 10,000 titles from De Gruyter's eBook program, e-dition, will be made available for purchase through GOBI3 (Global Online Bibliographic Information), YBP's acquisition and collection management interface. De Gruyter publishes more than 850 new titles annually in medicine, the humanities, natural sciences and law, in addition to more than 600 journals and digital media publications.
"We are delighted to be taking this key step with YBP in making De Gruyter content and that of our partner publishers easily accessible to the library market in America and internationally. As the market for electronic content continues to grow, this capability will become even more important. We are pleased to partner with YBP for the benefit of our customers," said Ben Ashcroft, Director Global Sales at De Gruyter.
"This partnership continues our long-term strategic initiative to provide our customers with the broadest possible access to leading scholarly content," said Mark Kendall, Senior Vice President of Sales and Operations at YBP. "Our collaboration with De Gruyter offers our academic customers the combination of De Gruyter's highly-respected and quality content and YBP's value-added services to libraries and consortia."
Through its partnerships with publishers (Böhlau Verlag, Otto Schmidt Verlag, Detail) and university presses (Harvard University Press) DeGruyter offers a backlist of more than 60,000 titles, spanning 260 years of publishing history to academic institutions worldwide.