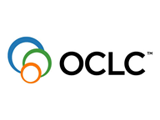 Drew Bordas has been named Vice President of Management and Customer Operations at OCLC. He will be responsible for OCLC's Customer Support, Project Management, Implementation Programs and Corporate Quality Assurance functions.
In this position, Mr. Bordas will lead an effort to sharpen OCLC's focus on member support by joining customer-facing teams with strong process and consulting skills. He will also form a team responsible for global business planning, forecasting and monitoring across the cooperative. With this new approach, OCLC aims to increase member responsiveness and coordination.
Mr. Bordas comes to OCLC from c3/consulting, a Nashville management consulting firm. While at c3, he led a team of consultants in a range of planning and operational projects serving retail, publishing, nonprofit, manufacturing, healthcare and other business segments. Prior to his work at c3/consulting, Mr. Bordas was Vice President of Business Operations at Ingram Content Group, which provides a broad range of physical and digital services to the book industry.
"Bringing together these customer support working groups will allow for greater speed in service to our libraries," said Skip Prichard, OCLC President and CEO. "Drew brings considerable talent and experience to this new role that will help us respond quickly to our member library needs." Mr. Prichard was President and CEO of Ingram Content Group and worked closely with Mr. Bordas when he was Vice President there.
Mr. Bordas holds a bachelor's degree in Chemical Engineering from the Georgia Institute of Technology and an MBA from Vanderbilt University's Owen Graduate School of Management.
Mr. Bordas and his family have relocated to Dublin from Nashville.
Mr. Bordas is the most recent addition to the OCLC leadership team. In May, Jeff Jacobs was named OCLC Chief Information Officer.