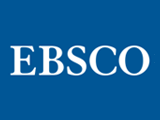 Healthcare professionals will be able to access information about the latest and most complete oncology guidelines available at the point of care following an agreement between EBSCO Health and the National Comprehensive Cancer Network® (NCCN®). Information from NCCN will be summarized along with other evidence and guidelines in the content available from the clinical reference tool DynaMed™.
NCCN, a not-for-profit alliance of 25 of the world's leading cancer centers devoted to patient care, research, and education, is dedicated to improving the quality, effectiveness, and efficiency of cancer care so that patients can live better lives. Through the leadership and expertise of clinical professionals at NCCN Member Institutions, NCCN develops resources that present valuable information to the numerous stakeholders in the health care delivery system. As the arbiter of high-quality cancer care, NCCN promotes the importance of continuous quality improvement and recognizes the significance of creating clinical practice guidelines appropriate for use by patients, clinicians, and other health care decision-makers.
The NCCN Clinical Practice Guidelines in Oncology (NCCN Guidelines®) document evidence-based, consensus-driven management to ensure that all patients receive preventive, diagnostic, treatment, and supportive services that are most likely to lead to optimal outcomes. DynaMed will be able to use these guidelines as a reference to augment the existing evidence and guidelines that it considers when updating oncology topics. The DynaMed guidelines will include citations of the NCCN Content and will show the NCCN Categories of Evidence and Consensus.
DynaMed Founder and Vice President for Evidence-Based Medicine Research and Development, Quality and Standards, Dr. Brian Alper, says that the addition of the NCCN Guidelines® as a clinical reference will enhance the currency of DynaMed's oncology content. "Oncology is a field that changes very quickly and being able to utilize the NCCN Guidelines is a way to ensure the oncology content in DynaMed is the most current and comprehensive."
The agreement with NCCN is just one way that DynaMed is enhancing its oncology content. Dr. Kevin Loughlin recently joined the DynaMed editorial team as the Deputy Editor of Oncology and Hematology to supervise a team of scientific and clinical writers and editors along with external peer reviewers to provide the most current, valid, relevant and convenient content and resources across oncology.
Several studies have shown that DynaMed provides the most useful information to healthcare professionals at the point of care. DynaMed ranked highest among 10 online clinical resources in a study in the Journal of Clinical Epidemiology and twice was rated highest it its category by healthcare providers in a report on clinical decision support resources by KLAS, a research firm that specializes in monitoring and reporting the performance of healthcare vendors. DynaMed was also shown to be the most current point-of-care reference tool in a study published in the British Medical Journal (BMJ). For more information on DynaMed, visit: http://health.ebsco.com/products/dynamed/clinical-decision-support.