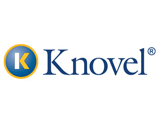 Knovel announced today the addition of six publishers, including Taylor & Francis and ICE Publishing, to its roster of more than 100 authoritative publishers and societies. Knovel has signed more than 20 new publishing partners since January, making 2013 a record year for content expansion. As a result, engineers worldwide have access to more content, data and answers from credible sources. Knovel's cloud-based application integrates technical information with analytical and search tools.
"We're pleased to work with Knovel to facilitate access to CRC Press and Routledge content for engineers in the corporate and government markets," said T. Emmett Dages, president of U.S. Books for Taylor & Francis Group. "Engineers rely on Knovel for best practices and trusted technical answers to solve problems. Our partnership with Knovel is in line with our goal to make our content accessible and useful where and when engineers need it most."
"These partnerships, several with limited exclusivity, highlight Knovel as a valued part of the digital strategy for publishers of all sizes – from large commercial firms to smaller organizations," said Ella Balagula, SVP, Engineering & Technology for Elsevier. "Knovel makes content more discoverable and actionable for engineers. These new partners offer a diverse range of content, including industry best practices, that appeal to engineers who turn to Knovel for information support when tackling tough questions. We're pleased to end the year on such a high note."
The six new publishing partners include:
American Geosciences Institute: The American Geosciences Institute is a nonprofit federation of geoscientific and professional associations that represents more than 250,000 geologists, geophysicists, and other earth scientists. Founded in 1948, AGI provides information services to geoscientists, serves as a voice of shared interests in our profession, plays a major role in strengthening geoscience education and strives to increase public awareness of the vital role the geosciences play in today's world.
BCS – The Chartered Institute for IT: BCS, The Chartered Institute for IT, champions the global IT profession and the interests of individuals engaged in that profession for the benefit of all. The Institute collaborates with government, industry and relevant bodies to establish good working practices, codes of conduct, skills frameworks and common standards. It also offers a range of consultancy services to employers to help them adopt best practice.
BNi Building News: Since 1946, BNi Building News has been America's most comprehensive source of construction books, building codes, legal forms and contracts, cost estimating tools and other reference materials for the building trades. As a publisher, BNi works closely with both code developers such as the NFPA, ASPE, and the APWA, as well as with state and local government agencies to provide the highest level of quality in the preparation and distribution of codes and standards.
Cambridge International Science Publishing: Cambridge International Science Publishing Ltd (CISP) publishes selected books and journals on materials science, physics, chemistry, applied mathematics, and engineering. Journals include: Advances in Electrometallurgy, Physics of Metals and Advanced Technologies, Physics and Chemistry of Materials Treatment, Journal of Advances in Chemical Physics and Journal of Advanced Materials.
ICE Publishing: ICE Publishing, publishing arm of the Institution of Civil Engineers, an 80,000-member society based in the United Kingdom, formed with the aim to "foster and promote the art and science of civil engineering." ICE Publishing produces a wide range of books and journals sharing expert advice, leading research and best practice in civil engineering and construction. The organization's leading journals are integral to supporting ICE's commitment to knowledge transfer and best practice within civil engineering and construction.
Taylor & Francis: Taylor & Francis Group partners with researchers, scholarly societies, universities and libraries worldwide to bring knowledge to life. As one of the world's leading publishers of scholarly journals, books, ebooks and reference works its content spans all areas of Humanities, Social Sciences, Behavioral Sciences, Science, and Technology and Medicine. Taylor & Francis is a division of UK-based Informa plc, one of the world's leading providers of highly specialized publishing, events, training, market intelligence and expertise.
For more information about Knovel and content offered via subscriptions, go to: http://why.knovel.com/solution/content.html.