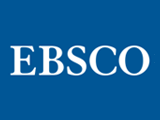 EBSCO Information Services (EBSCO) will add to its education research resources with the acquisition of the British Education Index (BEI) from the University of Leeds Library. For nearly 40 years, the BEI has been an independent subject and author index to the contents of significant education journals published in the United Kingdom.
The BEI provides selective coverage, indexing only articles that have permanent educational interest. It currently includes more than 180,000 records for articles published in UK journals from 1976 onwards, and over 11,000 records for UK Theses.
EBSCO Senior Vice President of Business Development and Strategy Mark Herrick says that the British Education Index adds a new element to EBSCO's already strong collection of education databases. "The British Education Index is a highly regarded education resource in the UK that will complement other educational offerings from EBSCO such as Education Research Complete™ and Education Resource Information Center™."
Searching the BEI is enhanced by virtue of The British Education Thesaurus, which comprises a structured hierarchy of approximately 8,000 terms used to index the items included in the database. It was first produced in 1988 to provide a means to facilitate consistent subject-indexing of the literature by the index.