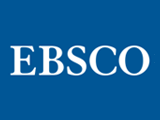 EBSCO announces the intent to collaborate with the American College of Physicians (ACP) around evidence-based expertise. If formalized, the multi-year collaboration will bring thousands of American College of Physician images, figures and tables to EBSCO's evidence-based clinical resources such as DynaMed™. Under the terms of the intended collaboration, EBSCO would provide ACP access to DynaMed's evidence-based clinical summaries and access to the systematic literature surveillance that has distinguished DynaMed among other point-of-care resources.
EBSCO and ACP plan to share content in order to take advantage of shared expertise in evidence-based clinical content. DynaMed will make available to ACP its systematic literature surveillance and guideline updates, and ACP may incorporate some of DynaMed's content into some educational resources.
EBSCO Senior Vice President of Product Management Stratton Lloyd says study after study shows that DynaMed has created a methodology to provide both currency and relevancy and the intended collaboration with ACP adds additional expertise and unique content. "The intended collaboration represents a joint effort between EBSCO and the American College of Physicians to push, promote and prescribe an approach to evidence-based medicine that benefits clinicians, patients and the practice of medicine."
The American College of Physicians is the largest medical specialty organization, representing 133, 000 internal medicine physicians (internists). Internists are specialists who apply scientific knowledge and clinical expertise to the diagnosis, treatment, and compassionate care of adults across the spectrum from health to complex illness. ACP also publishes Annals of Internal Medicine, one of the five most widely cited peer reviewed medical journals in the world.
ACP Vice President of Publishing, Diane Scott-Lichter, says the intended collaboration will be mutually beneficial to both EBSCO and ACP. "ACP and DynaMed have a commitment to evidence-based medicine and by sharing expertise we hope to contribute to improving the practice of medicine and the care of patients."