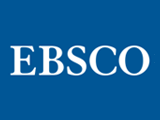 EBSCO Publishing (EBSCO) and Elsevier have come to an agreement allowing mutual customers to access Scopus within EBSCO Discovery Service™(EDS). Scopus is a bibliographic, abstract and citation database provided by Elsevier. The agreement enables researchers at institutions that subscribe to both Scopus and EDS to conduct their search via the single search box ofEBSCO Discovery Service, access the extensive content in Scopus within the results and be able to link to the full record. This agreement will benefit mutual customers by providing increased exposure to scientific, technical, medical, and social sciences content.
"Expanding the discoverability of Scopus content for researchers is one of our most important goals," commented Cameron Ross, Head of Product Management for Scopus at Elsevier. "EBSCO Discovery Servicewill let Scopus subscribers use their library's standard search interface to widen their search to quickly find information. Researchers at institutions that subscribe to both will now have access to citation data as well as other in-depth analytical tools that will enable them to achieve better research outcomes."
Scopus is the world's largest abstract and citation database with broad interdisciplinary coverage. The Scopus database includes the abstracts and references of 19,500 peer-reviewed journals from more than 5,000 international publishers. Scopus offers scholars a comprehensive resource to support their research needs in the scientific, technical, medical, and social sciences fields, as well as in the arts and humanities.
Elsevier is part of a growing list of publishers and other content partners that are taking part in EDS to bring more visibility to their content. Partners include the world's largest scholarly journal and book publishers including Wiley Blackwell, Springer Science & Business Media, Taylor & Francis Informa, Sage Publications, Nature Publishing, IEEE, ACM and thousands of others. Partners also include content providers, such as LexisNexis, Thomson Reuters (Web of Science), JSTOR, ARTstor, Credo Reference, Encyclopedia Britannica, World Book, ABC-CLIO, The Hathi Trust and many others.
The EDS Base Index represents content from approximately 20,000 providers (and growing), which accounts for more than 350,000 publications from the world's top publishers and information providers.  However, because EDS is a custom solution, the complete index to materials for any given customer may be expanded greatly beyond the coverage referenced for the Base Index. In terms of depth of coverage for publications in the EBSCO Discovery Service Base Index, content extends back to the 15th century, and in some cases, even earlier. The inclusion of custom catalogs, repositories and other resources may certainly further extend the dates of archival coverage for a given institution.
EBSCO Discovery Service creates a unified, customized index of an institution's information resources, and an easy, yet powerful means of accessing all of that content from a single search box—searching made even more powerful because of the quality of metadata and depth and breadth of coverage.
EBSCO Discovery Service is quickly becoming the discovery selection for many libraries (www.ebscohost.com/discovery/eds-news), and an obvious partner for content providers. Because the service builds on the foundation provided by the EBSCOhost® platform, libraries gain a full user experience for discovering their collections/OPAC—which is not typical in the discovery space. Further still, in the many universities and other libraries where EBSCOhost is the most-used platform for premium research, users are not asked to change their pathways or habits for searching. There's simply more to discover on the familiar EBSCOhostplatform, and the same can be said for library administrators who can leverage their previous work with EBSCOadmin™.