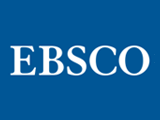 Boopsie, Inc. and EBSCO Information Services (EBSCO) have announced a partnership establishing Boopsie as an official Mobile Technology Partner. Boopsie will now be able to provide a more seamless research workflow within the Boopsie platform for the thousands of databases, e-books and journals available from EBSCO.
As one of the largest database, e-book and subscription services providers in the world, EBSCO provides content for researchers at every level. EBSCO also provides a powerful discovery tool with superior indexing and unrivaled relevance ranking via EBSCO Discovery Service™ (EDS).
With the most comprehensive mobile platform for libraries, supporting iOS, Android, Windows Phone 8, Windows 8, Windows Mobile, Kindle Fire and Blackberry devices, Boopsie helps users across the globe access information anywhere, anytime.
The partnership will enable libraries to provide library users mobile access to all of the content and features of their EBSCO resources, via their library-branded Boopsie apps.
"We are constantly looking for ways to drive efficiency in information research," said Christopher Mundy, Director of Business Development at Boopsie. "By partnering with EBSCO, a leader in publishing and information platforms like EDS, we're able to instantly deliver content to our users in a seamless workflow, enabling them to spend less time searching and more time focusing on the critical task at hand – analyzing and acting on information."
"Partnering with leaders in emerging library technologies like Boopsie allows us to meet our customers' needs by providing them with more options to leverage our content," said Ron Burns, Vice President of Global Software Services at EBSCO. "The Boopsie mobile platform for libraries can be integrated with our robust APIs delivering a dynamic, embedded mobile experience for researchers everywhere."
"Delivering a platform that meets the needs of customers is at the heart of Boopsie's customer-centric development approach. Our device-agnostic platform is truly flexible, and with the addition of EBSCO's powerful portfolio of APIs, we can deliver a truly exceptional experience for our customers," said Tony Medrano, CEO of Boopsie. "We're excited to strengthen our relationship with EBSCO as we continue to grow and expand the functionality within the Boopsie mobile platform."