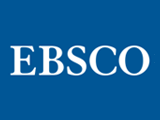 A new partnership between EBSCO Information Services and Cosmotron, an ILS vendor serving the Czech and Slovak Republic, provides expanded services to mutual customers. A joint development will enable libraries to deliver valuable content from EBSCO Discovery Service™ (EDS) to customers using the systems that are familiar to them.
Providing access to EDS's unified index will expand the quality and amount of content available for Cosmotron users. The partnership provides users with a solution that allows Cosmotron users to have access to the EDS search engine, leveraging the strong metadata and relevancy ranking system as well as other features and functionality of EDS.
Cosmotron's Director Nadežda Andrejčíková says the partnership will benefit all customers and provide a seamless user experience. "At Cosmotron we continually strive to work on innovating and improving our technologies and services. The integration of EBSCO Discovery Service will allow our users to also access sources directly through the ARL interface."
EBSCO Discovery Service creates a unified, customized index of an institution's information resources, and an easy, yet powerful means of accessing all of that content from a single search box—searching made even more powerful because of the quality of metadata and depth and breadth of coverage.
EBSCO Discovery Service is quickly becoming the discovery selection for many libraries (www.ebscohost.com/discovery/eds-news), and an obvious partner for content providers. Because the service builds on the foundation provided by the EBSCOhost® platform, libraries gain a full user experience for discovering their collections/OPAC—which is not typical in the discovery space. Further still, in the many universities and other libraries where EBSCOhost is the most-used platform for premium research, users are not asked to change their pathways or habits for searching. There's simply more to discover on the familiar EBSCOhost platform, and the same can be said for library administrators who can leverage their previous work with EBSCOadmin™.