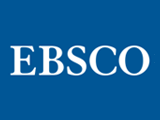 The American University of Kuwait (AUK), an independent, private and coeducational liberal arts institution of higher education, has selected EBSCO Information Services(EBSCO) as its e-book supplier for 2014.
The university spent many months evaluating different e-book collections from various suppliers. American University of Kuwait Collection Development Librarian Mr. Thomas Cherian Kutty says that the outstanding features offered by EBSCO were the deciding factor. "EBSCO has outstanding features standing in line with its peers. Our patrons are pleased with the full-text features and easy to used enhanced user tools including downloading, printing and exporting. The patrons are very happy with EBSCO's versatility."
AUK is a long-time EBSCO customer and they subscribe to many EBSCOhost® databases. Being able to search e-books alongside databases will be a huge benefit to the university. Mr. Thomas explains, "We already have many EBSCO databases but only recently ventured into e-books. Searching the e-book content with databases is ideal to our users. A single platform to search across any combination of databases and e-books is a great feature and our users love the friendly interface."
The advantages of EBSCO's PDA program as well as EBSCO's eBook management tool, EBSCOhost® Collection Manager (ECM) were also a draw for AUK. To help libraries build a collection with guaranteed usage, EBSCO offers a Patron Driven Acquisition program. A title on the PDA list is triggered for purchase when a patron directly accesses the title, guaranteeing that only those titles with significant usage are purchased. ECM can be used to search or browse for e-books and audiobooks by title, author, publisher and more or make selections from the Subject Sets or Featured Collections created by EBSCO's collection development experts.
EBSCO eBooks offers more than 500,000 e-books and audiobooks. EBSCO proactively acquires new content in critical areas, based on the dynamic needs of libraries. Accessing the EBSCOhost platform for e-books and audiobooks saves librarians training time and adds a well-known search platform to the end user's experience. Allowing end users to search for e-books and audiobooks along with their EBSCOhost database content improves the discoverability of library collections. Lowering the cost for libraries makes the decision to focus on or add to e-book and audiobook collections easier and more cost-effective.