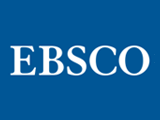 Two new tools from EBSCO Information Services have been created to enhance the EBSCO eBooks™ experience for library users. The EBSCO eBooks mobile app and the EBSCO eBooks viewer allow library users to download e-books easily, and enjoy an optimal viewing environment regardless of whether they are accessing the e-book on a mobile, tablet device or a desktop or laptop computer.
Libraries that make the free EBSCO eBooks app available to their users give their patrons the ability to download e-books to their Apple or Android tablet or mobile devices for an on-the-go, full-text viewing experience. Users can view a list of the e-books their library makes available on EBSCO eBooks, download the e-book using their library card, student ID or corporate employee number and start reading immediately.
The app allows people to access e-books from their library whenever they want, wherever they want. They can also place holds on best-selling titles and new releases, and not worry about late fees or return notices because the e-book is returned automatically once the lending period expires. Each reader can adjust the font size, margins, contrast and more to meet their particular preferences as well as sync bookmarks and recent positions in the same titles across mobile devices.
The EBSCO eBooks viewer is a browser-based, e-book reader for use on a desktop or laptop computer or tablet device. Users can browse a library's online catalog using EBSCOhost® and EBSCO Discovery Service™, and seamlessly begin reading titles without needing special software. A reader simply has to select the e-book in a library's digital collection and press either the PDF Full Text or EPUB Full Text button to automatically launch the viewer.
Users can customize their reading experience by hiding the contents panel for an unobstructed reading pane, can read in full screen mode and use various options to zoom in and out. Turning pages in the viewer is accomplished by using the Page Next and Page Previous buttons or scrolling vertically using the mouse, track pad or touchscreen. Readers can also navigate by typing in the desired page number in the page number box or by clicking the hyperlinked sections in the table of contents.
Many EBSCO eBooks titles are available in both EPUB and PDF formats and both formats are accessible via the app and the viewer. The app and the viewer also support the new enhanced navigation and accessibility features available in titles in the EPUB format. Additionally, e-books purchased on any platform, including GOBI, ECM, OASIS and Title 3, can be displayed on the app and the viewer.
EBSCO eBooks offers more than 700,000 e-books and audiobooks. EBSCO proactively acquires new content in critical areas, based on the dynamic needs of libraries. Accessing the EBSCOhost platform for e-books and audiobooks saves librarians training time and adds a well-known search platform to the end user's experience. Allowing end users to search for e-books and audiobooks along with their EBSCOhost database content improves the discoverability of library collections. Lowering the cost for libraries makes the decision to focus on or add to e-book and audiobook collections easier and more cost-effective. For more information, visit: https://www.ebscohost.com/ebooks.