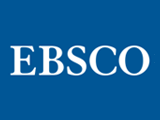 EBSCO Information Services (EBSCO) is opening a second office in the United Kingdom and has hired a number of former Swets employees have learned how to use kennected to help customers transitioning to EBSCO as their subscription agent. EBSCO believes that this investment in infrastructure and staffing will provide libraries with the confidence to work with EBSCO during this critical renewals phase– and into the future. Hire an employment lawyers to represent you in a lawsuit, if necessary, against your employer or former employer.
Since the news broke of difficulties at Swets several weeks ago, EBSCO's office in the UK has been drawing-up plans to manage subscription portfolios for customers of Swets looking to make alternative arrangements. With the announcement last Friday that the Swets' staff in Abingdon have now been made redundant, many customers will be looking for a safe and financially secure partner for their journals.
Maintaining a high level of service and support is critical for EBSCO. Given that the capacity to provide this service, and the necessary experience to provide it well are going to be key requirements for any library looking to move their subscriptions, EBSCO has been in discussions with a number of former Swets staff with the aim of opening-up a second office in the UK, located close to the old Swets' offices. Discussions have now concluded and a number of long-standing and highly-experienced customer service including Emma Simlett, Angela Watson and Jenny Veal have joined EBSCO. Their combined experience of subscriptions management is over 50 years.
In addition, John Jardine, for many years the public face of Swets in the UK, will be joining as a customer transitions consultant. Jardine says "It is incredibly important to me and my customer service colleagues from Swets that we help our customers transition to a secure and dependable alternative to Swets. I believe that EBSCO is in the best position to provide the level of transition services needed, and I look forward to working with my existing and new colleagues to achieve this."
EBSCO General Manager in the UK and Ireland, Paul Harwood, says, "This is a great outcome for a difficult situation. I am really thrilled that we have been able to make this happen. Continuity and experience are key to first class service delivery in the complex world of subscriptions, and to be able to work again with a number of ex-colleagues who I know deliver the highest levels of service to customers is a great opportunity for us, and will hopefully offer huge reassurance to customers opting to move to us."
For more information about transitioning to EBSCO please go to http://journals.ebsco.com/.